Sometimes we let things go and for us it was our 72 hour kits.
The kits themselves are good but the clothes sizes too small for our children and the food expired.
I knew this in my mind but it just was not the top priority or
even on the list of things to do in our lives.
Isn't amazing how a major catastrophe like hurricane Sandy and the devastation left behind didn't even make me panic stricken enough to put it on the list.
It wasn't until several weeks later when I was reading an article about it and saw a picture of a family going through a dumpster for food that shoved it to the very top of our list of things to do.
Several years ago I did some real in depth research on the topic of being prepared in an emergency so I have base knowledge of what to do to be prepared and I did it at that time and had kept the 72 hour kits pretty up to date. I however felt like it was not complete and it needed to be simplified.
So I did
some research
went on Pinterest and found this site
A Bowl Full of Lemons
that I thought was simple and doable and it is broken down into 8 weeks. This site is fabulous and the e-book is definitely worth the $10. Even if you don't get the e-book the site is full of valuable info. In my Pinterest research I found several other great sites and put them all on my
Be Prepared
board.
After gathering for a couple of weeks I pulled all of the items I had collected and set them on the table and had the kids come and put their own kit together. We just used 1 gallon Ziploc bags to put our food item in. We talked about being prepared and our emergency plan while we worked. We also tried some things out to make sure they would be edible in a emergency situation.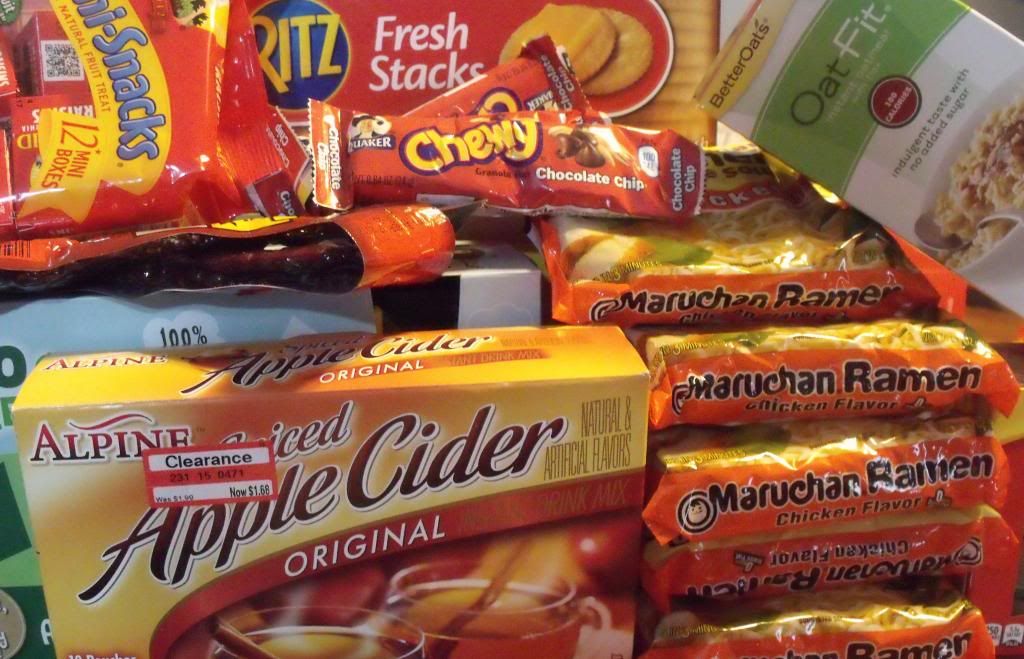 Our kits contain:
4 individual cups of Jif Peanut Butter
2 small sleeves of ritz crackers
3 small boxes of raisins
a can of soup
2 packs ramen
1beef jerky
1 apple cider packets
2 Breakfast Essentials packets
2 Oat Fit oatmeal packets
(love these because you put the water right into he pouch and eat out if it)
2-3 granola bars
2 GoGo applesauce pouches
3-4 100% fruit leather strips(found at Target)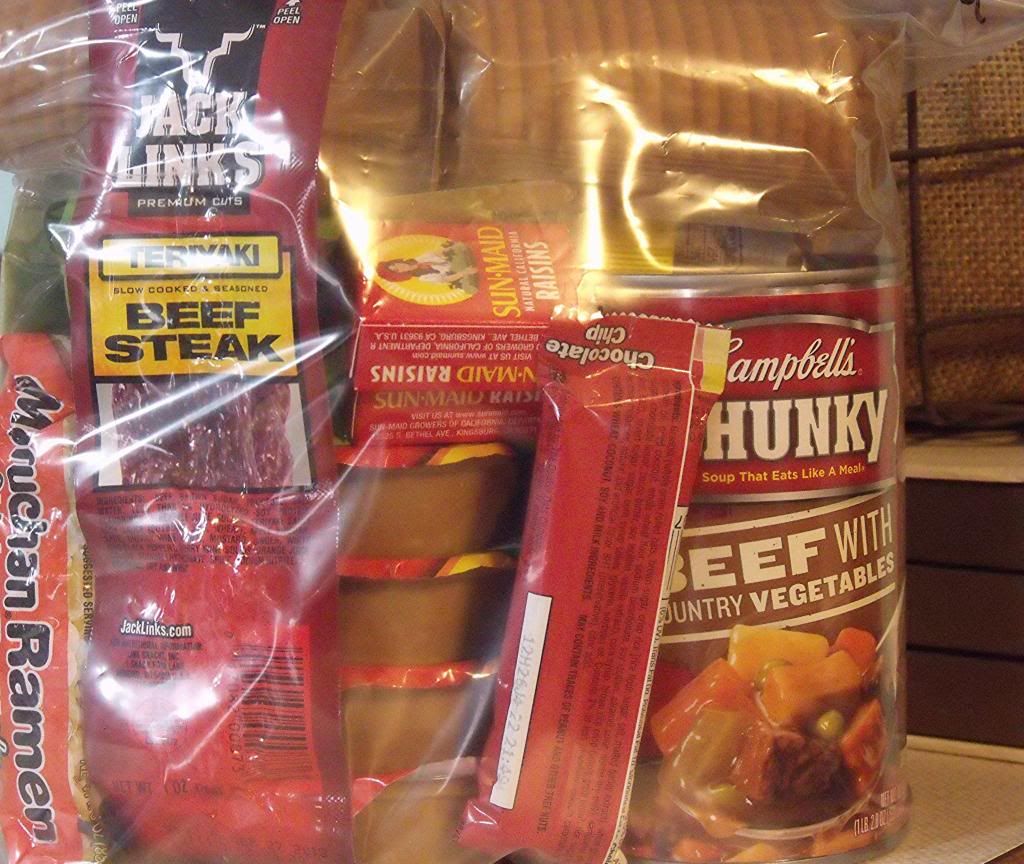 My husband has always been concerned with the calorie count of our previous kits and these hit a number he was very comfortable with sustaining our family for 3 days. I can't tell you what peace comes to your heart when you know your family will be fed if there is an emergency and all it took was a little planning, some shopping, and 20 minutes of time, SO WORTH IT!!!!