When we bought our home before we ever moved in we knew we needed to do something about the uncohesive, broken, dog scratched, hula hoop size red koolaid stained floors(sorry for the hideousness of the following picture, it is a picture of a computer print out but it is all I have). On the main floor there were 5 different floorings and yeah it needed to go: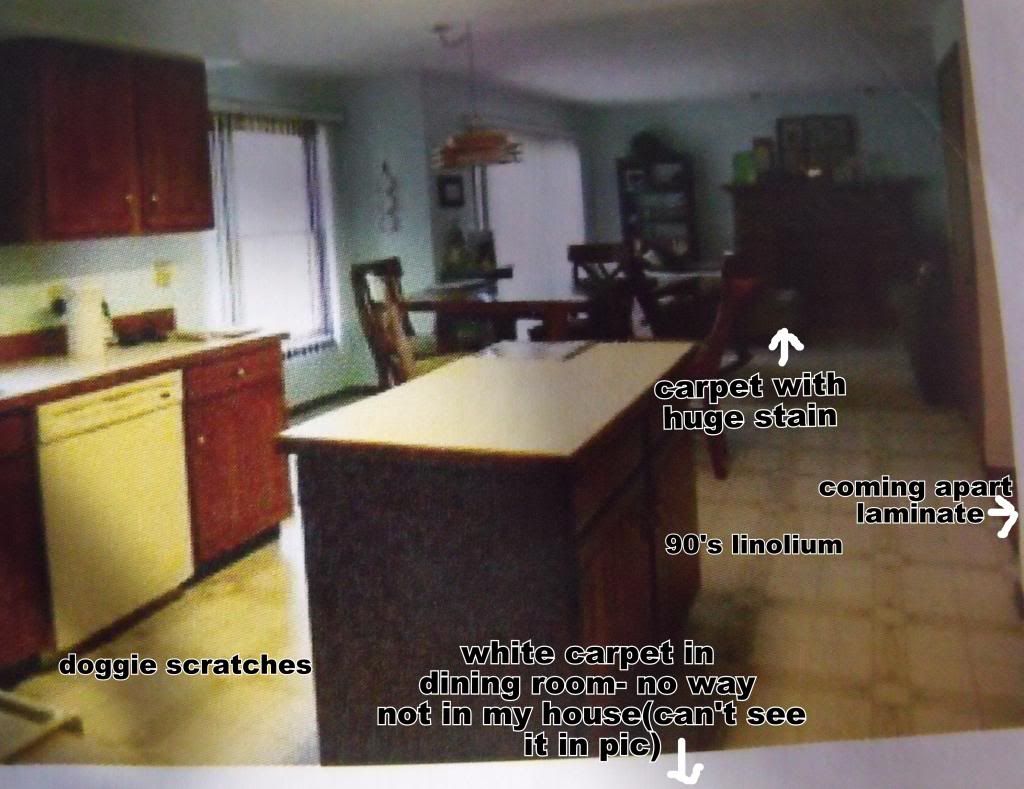 We replaced them with this: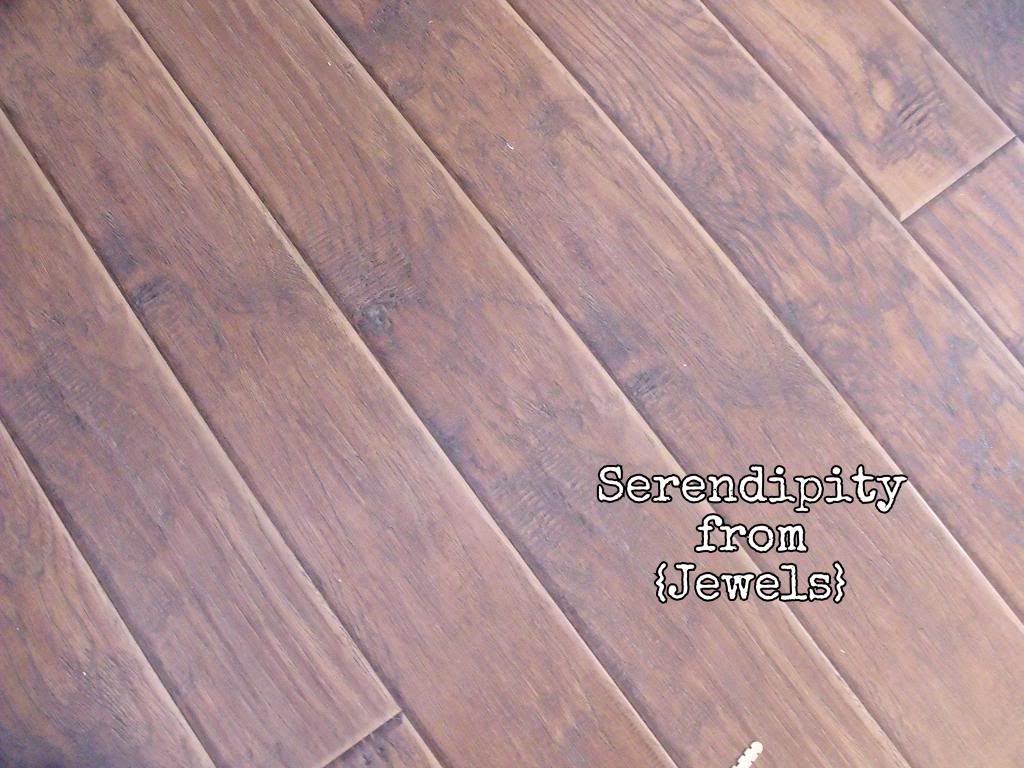 It was amazing what a change it made to the house it seemed like the main floor grew 100 times it size and when it was all in I truly knew I made the right decision for the home. Even the floor guys raved about it!
The only carpets we didn't replace on the main floor were the white carpet in the living room and what was on the stairs(white on the stairs who would do that) anyways, we had them steam cleaned, after all there were stains here and there. The steam cleaners came and everything looked fabulous...fast forward 6 months and the stains started popping up NOOOOOOOOOOO...BOO!
We first started with replacing the carpet in the living room. This was no easy task by any means because I am so indecisive when it comes to a permanent and expensive changes. A piece of Julia trivia: I have expensive taste(I am coming to learn that). After talking with some friends and the carpet guy(Pat is his name from AT FRANK in Midland if you were curious) which it was the talk with the pro that helped me make my final decision. On a side note if you are ever in a quandary for what to do ask a pro they know their stuff. It really boiled down to this, I was trying to decide between doing what I loved and what would resell, since this is how I made most of my decisions in our old home. This however is going to be our home for a very long time and Pat said if you are not selling in 3-5 years do what you love because you are the one that is going to live with it. That thought has never left me and never will..DO WHAT YOU LOVE!!! This is the carpet my heart was swooning over: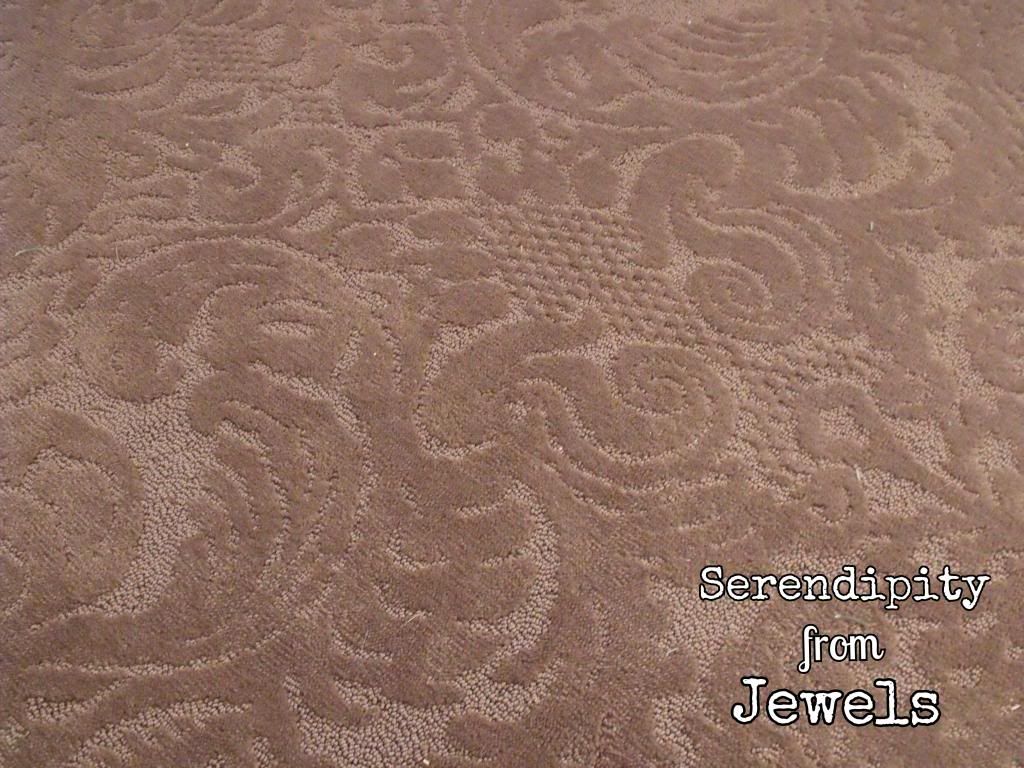 I love it, I mean absolutely LOVE is in all of it's chocolately textured goodness!!! While Pat was here measuring I had asked him if he would be able to have the carpet guys finish the top of the stairs because I was planning on ripping up the carpet on the stairs. He said let me estimate how much it would cost them to rip it up and at $21.00 he had a deal again if you have a pro in your home ask them all the questions you can it is free advice from someone that knows what they are doing and asking that one simple question saved me over 3 hours of work(yes that is how long it took the carpet installers to remove all the carpet and tack strips from the stairs, totally worth the $21.00) Unfortunately I was sorely disappointed when the carpet was torn up and I discovered this: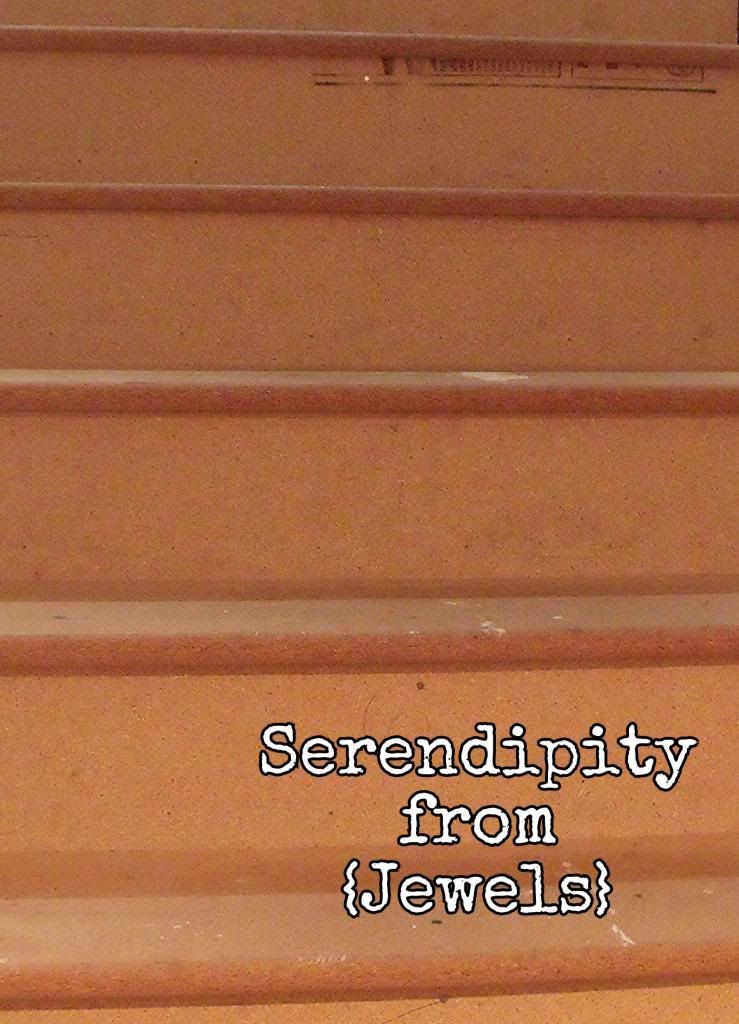 Particle board treads and risers...NO NO NO....I couldn't believe it because the bottom 3 stairs and risers were solid oak. After trying to decide what to do we were given a fabulous gift to have them done....YAHOO!!! I was super happy with this because I realized this was way out of my skill set and I wanted them done
perfect
right and I knew we would need to hire it out. I called a member from church who owns a
building company
to see if they could do it and he said yes. While our treads are being stained and sealed at their shop we have to get the stairs prepped for the installation of the new treads and risers. My hubby and I make a great team I come up with ideas and he does the work...JUST KIDDING!!! We do make a good team though so while I was taking pictures and prepping the paint he quickly sanded the trim on the side of the stairs, wiped it down and taped it off...these are the 3 jobs he does over and over again in any painting project around here. Once he was part way down the stairs taping I followed behind him painting. Of course it took me 5 times longer to paint than it did for him to tape so I sent him to tape something else I had been wanting to paint:
THE MANTLE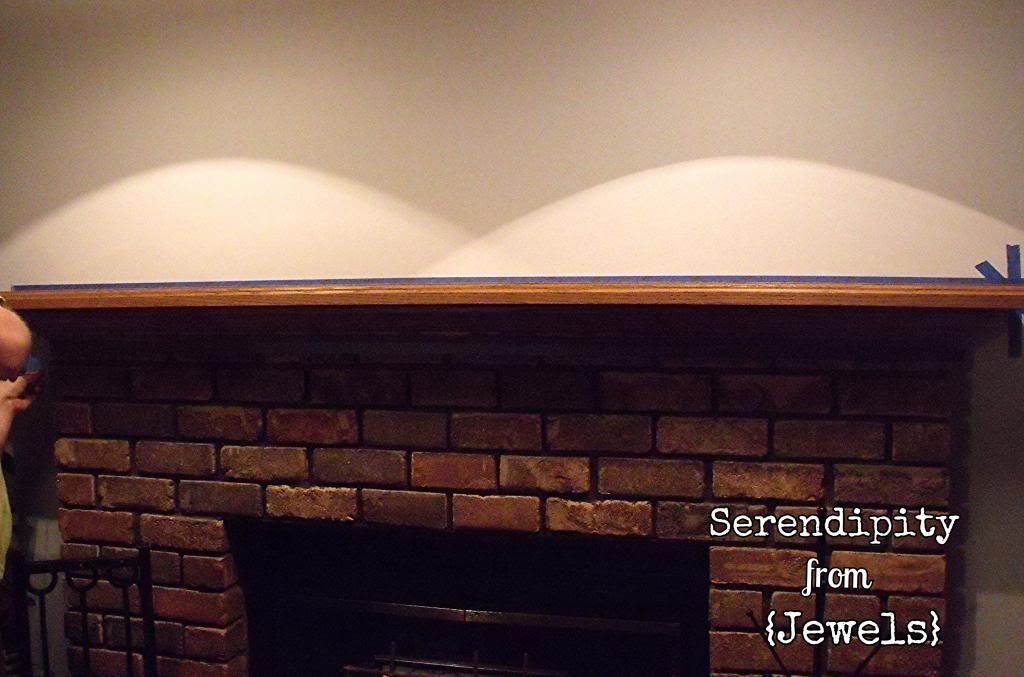 and then this:
THE SIDE OF THE KITCHEN CUPBOARD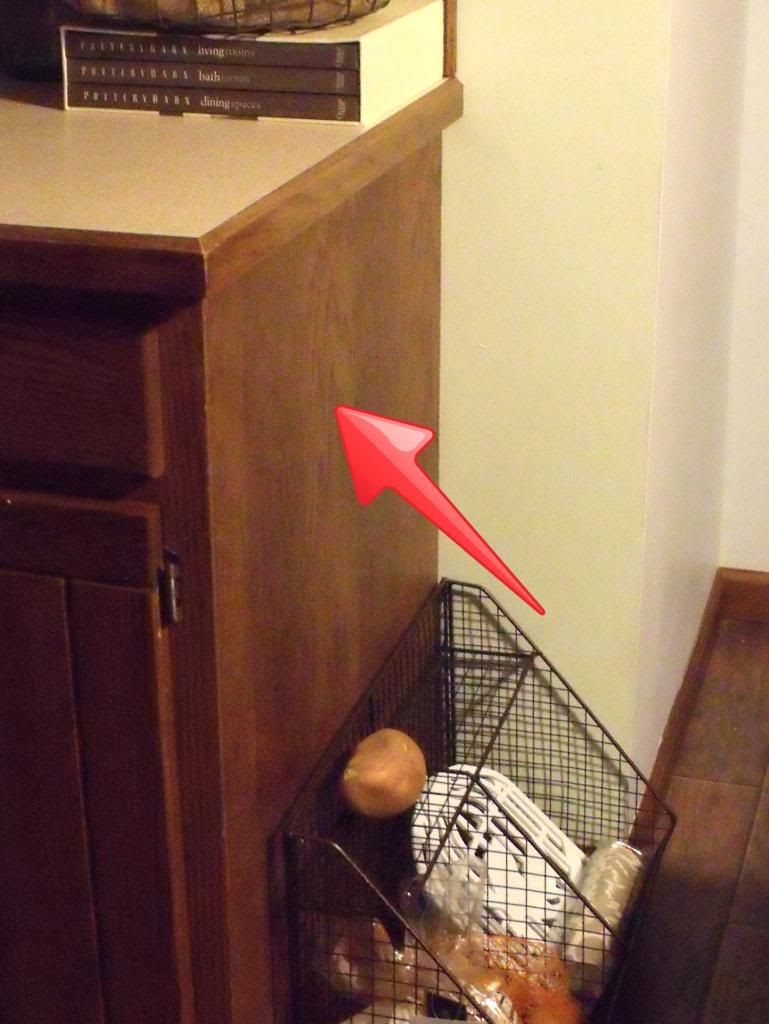 (all the cabinets will eventually be painted but
I wanted this end painted so I could finish another project)
and A WALL I want to paint!!!
This is how one project runs into another one around here. New Carpet, lead to tearing off of carpet on stairs, lead to new risers and treads, lead to the painting of trim by stairs so while we have the paint out we might as well paint the wall by the stairs, lead to painting the side of the cupboard, and finally lead to painting the mantel. We are in painting mode around here so my suggestion do not stop by you might end up with brush in hand!!!
LOVE IT and BE AWESOME,

**The two companies(AT Frank and Greystone Homes) I had mentioned in no way asked me or compensated me for this blog post. I do however believe in supporting local, family owned businesses when at all possible even if you do shell out a little more cash.