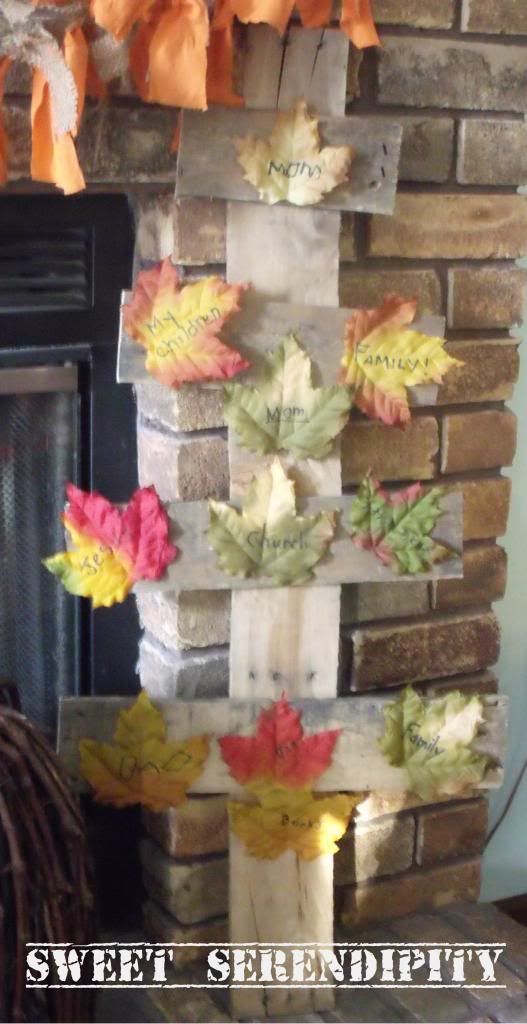 I have always provided away my children to write down something they are thankful for everyday the entire month of November. I really love old and rustic looking items and so I came up with this "tree".
This was so simple to make. First get a pallet board for the trunk and then to make the branches I just cut pallet boards in random lengths one larger than the next all the way down. I just took my brad gun to attach the branches to the trunk and viola you have a tree.
Once you have the tree completed find a space in your home for it. I provide silk leaves, a permanent marker, and glue dots in a basket. Then everyday they write down something they are thankful for on the leaves and attach it to the tree.
A fun and simple way to help your children recognize all their many blessings!!!