In preparation for the back to school year I set up a Breakfast Station. My children absolutely love it!!! I have shared some ideas over the years about how your children
CAN DO IT
themselves and this one has some of my old ideas and as my children have gotten a bit older some new ones too.
Here is is our Breakfast Station: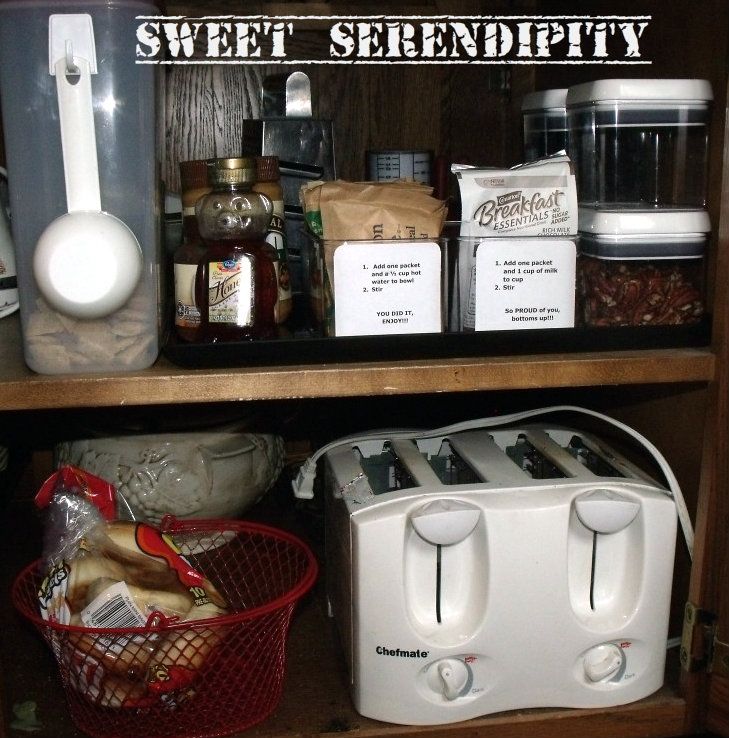 I will start with the bottom shelf and as you can see there is a toaster and then next to it is a basket for bagels, bread, muffins...virtually the carb of the week!!!!
Then you can see on the top shelf on the very left cereal. My children love the measuring cup on the outside of the cereal container..this is an easy peasy idea...
take a adhesive hook and stick it to the side of your cereal container and then take an extra 1/2 C measuring cup and hang it from the hook..tada and here is a little secret they eat less cereal and that means you save $$$$$$!!!
On the top shelf seen below from left to right is honey, nutella, peanut butter, then oatmeal packets, breakfast essentials drink packets, and followed by 4 containers filled with nuts and dried fruits to add to the top of their oatmeal or yogurt. I keep all of these items on a tray that I found at Target for $2.00 to make clean up and refilling easy.
On the front of the 2 packet containers I added the directions of how to make the item inside of it and some words of encouragement. The one on the left is instant oatmeal and the left a breakfast drink(this was my go to nutrition booster when my picky eaters were so so picky and it has stuck around)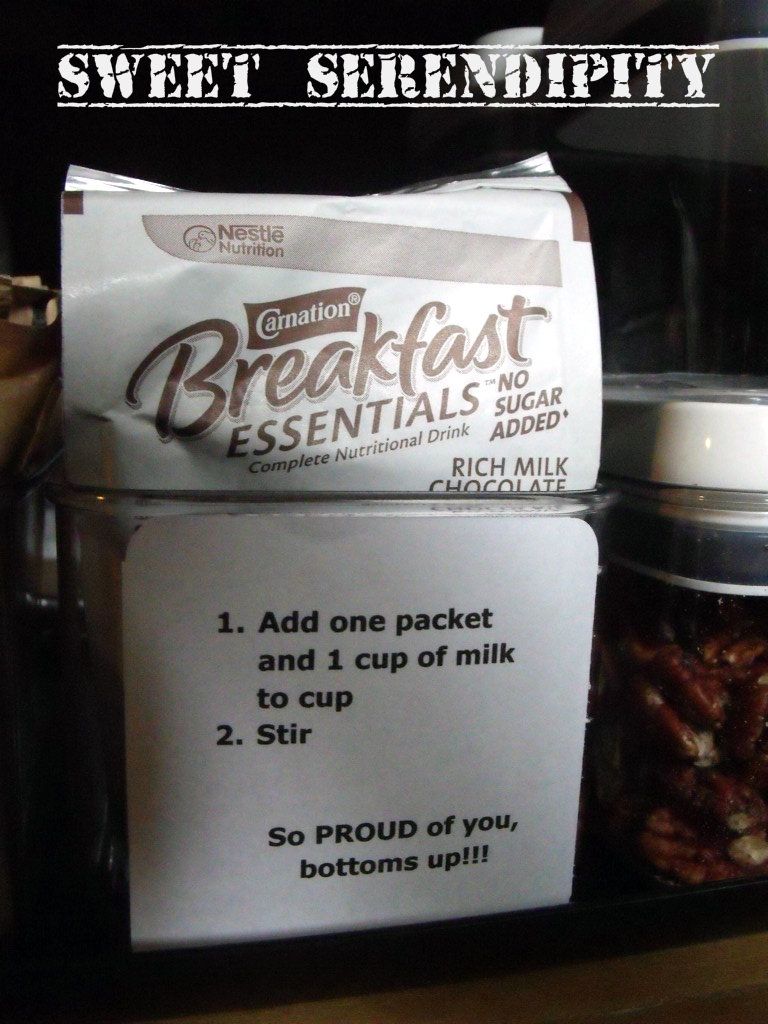 I quickly typed up the directions in a word document and then cut to the size of the front of the containers. Using a corner cutter I cut all 4 corners and then adhered it to the front using Scotch double sided tape.

Breakfast on school mornings has been going fabulous and I have had the extra time to take care of me in the morning and that has been GREAT!!!