I am all about encouraging my children and when it comes to reading I have children that can not put books down, some that avoid it completely if at all possible, some that thirst after knowledge from books. With this varying likability of reading I needed to come up with something that would encourage them all at their levels to read actual stories not comics or how something is made or how large is the biggest bug-these are great don't get me wrong but actual stories that allow their imaginations to take them on the most wonderful journeys.
We made these cute little jars full of "bookworms"
First look at this picture below I actually thought of cropping it down but then I decided nope this is real life see all the folded clothes on the floor that still need to be taken care of, stuff for a primary activity, and stuff for an upcoming project yep that is how we roll around here they needed some mom attention and so I stopped what I was trying to get done to spend sometime with them and it was totally worth it 100%. I truly believe and it has been my experience that for every 5 minutes of undivided attention you give your children you get 15 minutes. I have found this so true 100% of the time over my 18 years of being a parent...try it I promise it will save you and your children endless frustration.
On to the project...I had these glass jars(Dollar Tree) from my sons graduation party so we used them. On the front of the jar there is a 2in X 2in square so I cut scrapbook paper of their choice(from what I had lying around) to that size.
They then took little letter stampers(you can find them for $1 at Michaels) and stamped out the word BOOKWORMS.....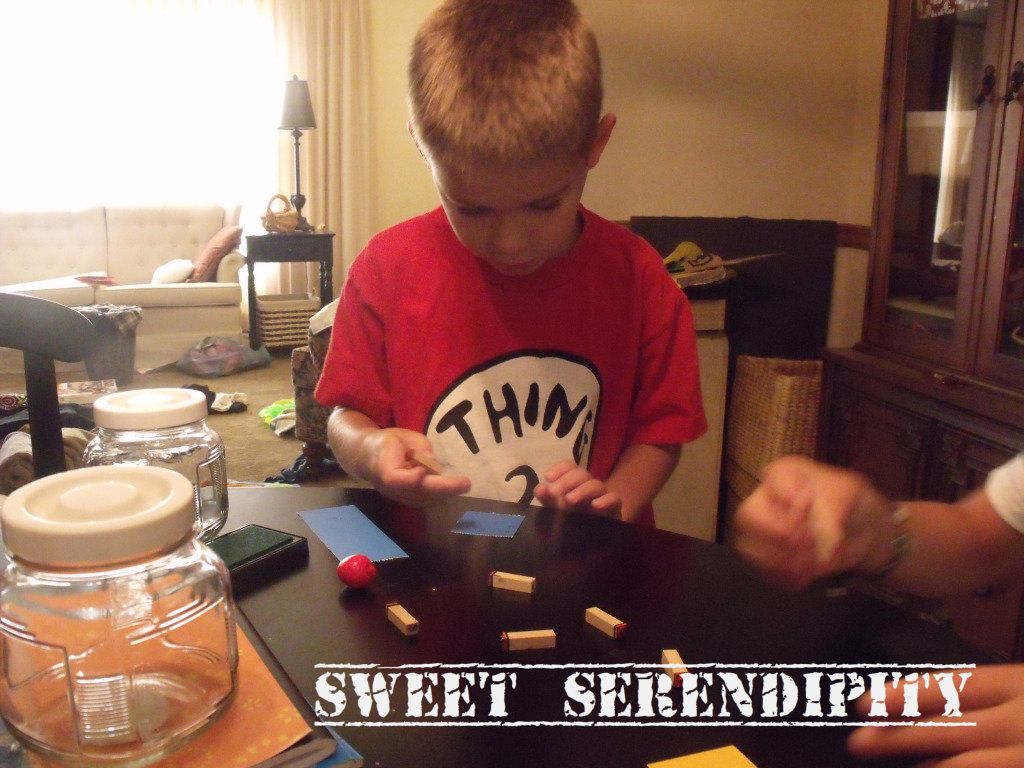 flip the paper over and have them put double sided tape on the back......
have them adhere the paper to the jar.......
tada the jar is labeled.....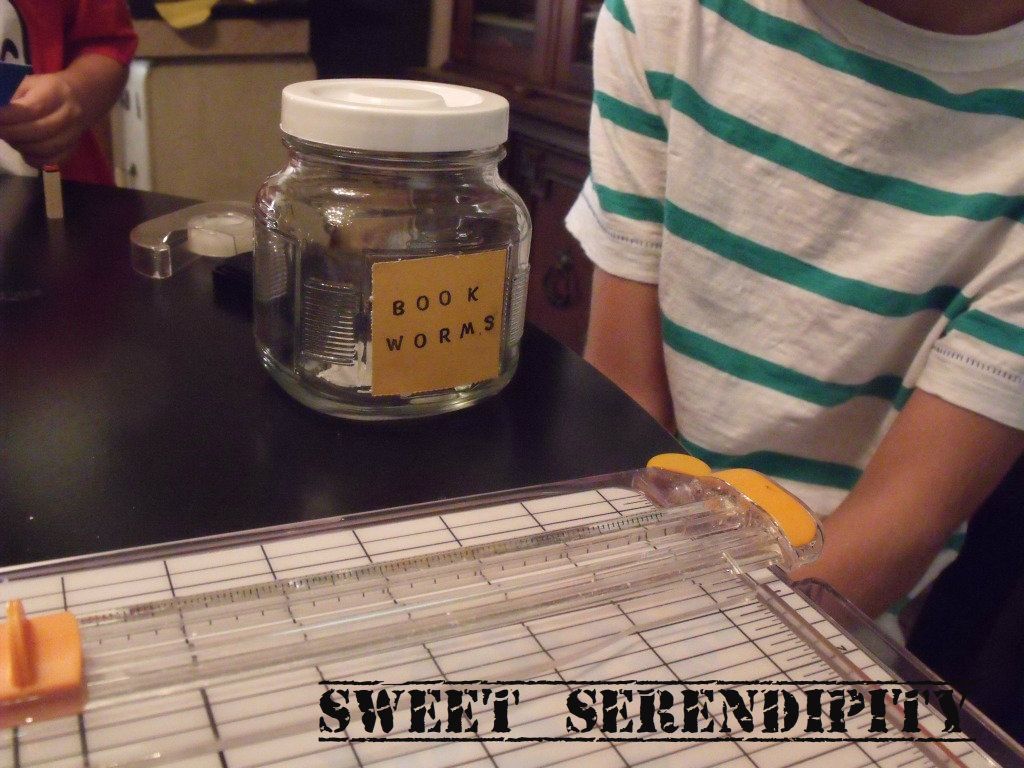 next using some scrap paper of the same color they punched out a circle using a 1in circle punch and added tape to the back of the circle.......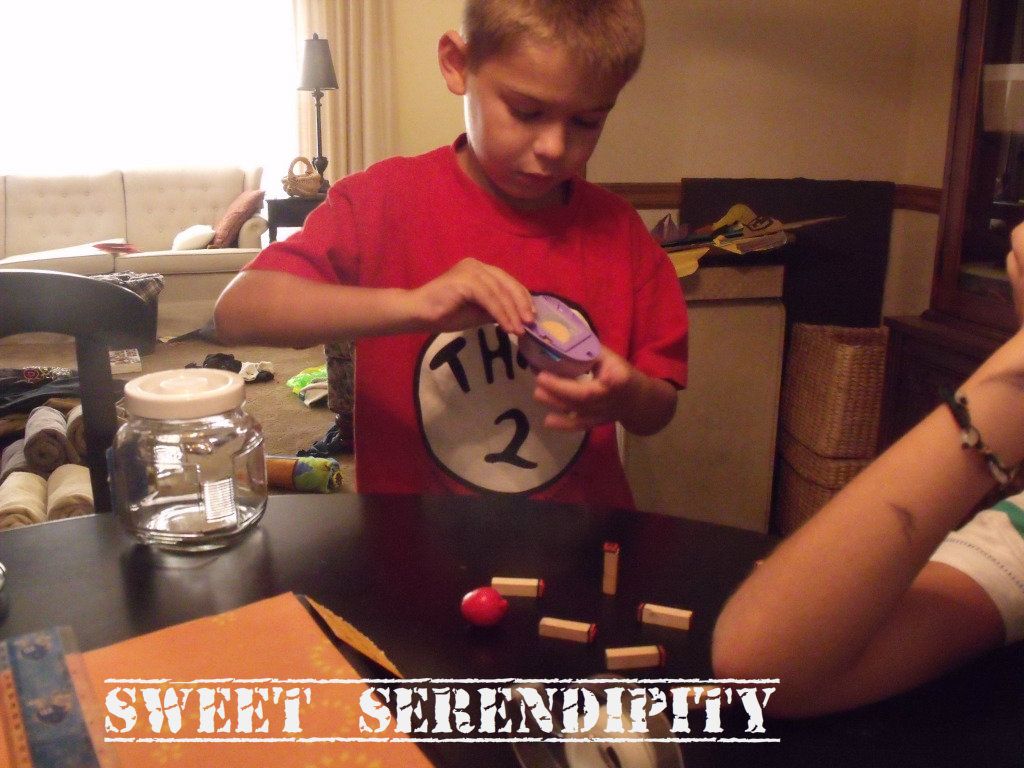 and adhered it on the lid and then wrote their goal for the amount of minutes they would read everyday.....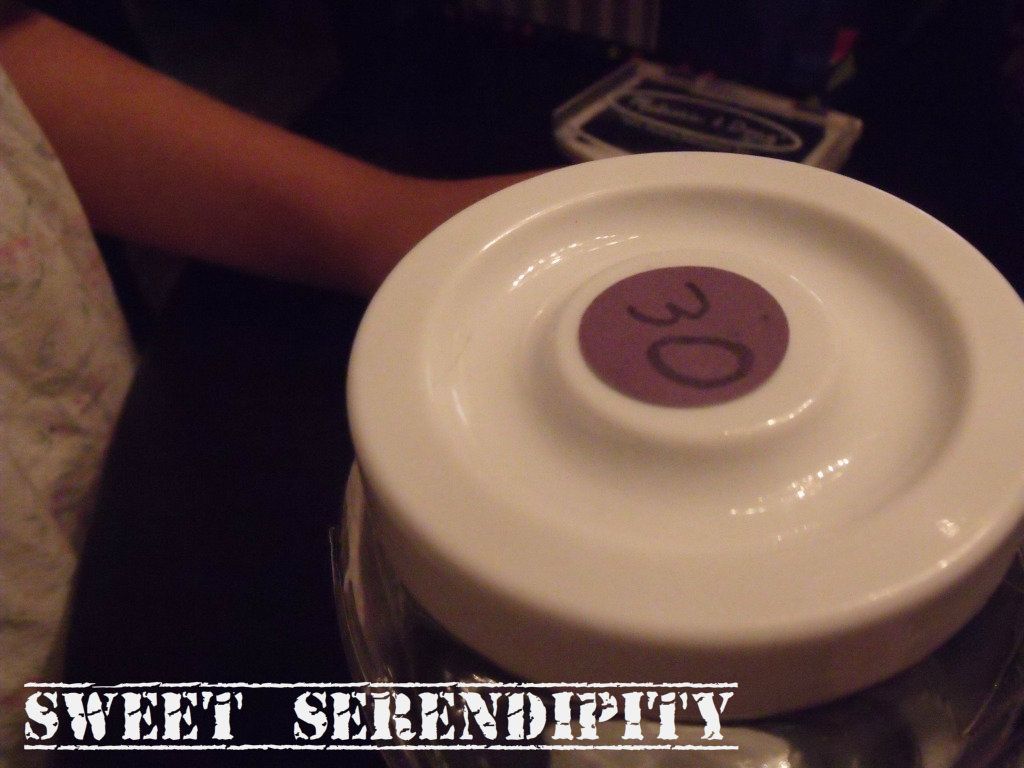 when they meet that goal they get a "bookworm" to eat (as long as their older brother doesn't eat them all first)!