I am working on my 2 youngest boys room (
to see the inspiration
) and one thing that was a request was a table for them to play at. They both love to play at a table sitting on their bums or on their knees and since I am trying to give this room a teen hang out feeling(this is out of complete laziness because I don't want to redo their room when they are teens so I am hoping it will work when they are teens as well). I was given this table(sorry I forgot to take a complete before of it) and I was going to donate it because I had no where for it to go it is quite large at over 3 feet in diameter. As I was figuring out their room I realized it would be perfect and pulled out of the back of the truck that was on its way to the Goodwill.
See the brown that is the before color:
I quickly gave the top a light sanding and then taped off this section and painted the rest white. While that was drying I painted the middle stripe teal and then while the teal paint was still wet I removed the 2 inside stripes of painters tape leaving the 2 outer section in place. After 2 days I went back and placed painters tape over the teal stripe like seen above and painted the 2 new stripes orange and again while the paint was wet I removed the tape.. You will see this in the final picture.
Here is the original bottom and with a couple coats of white spray paint we have...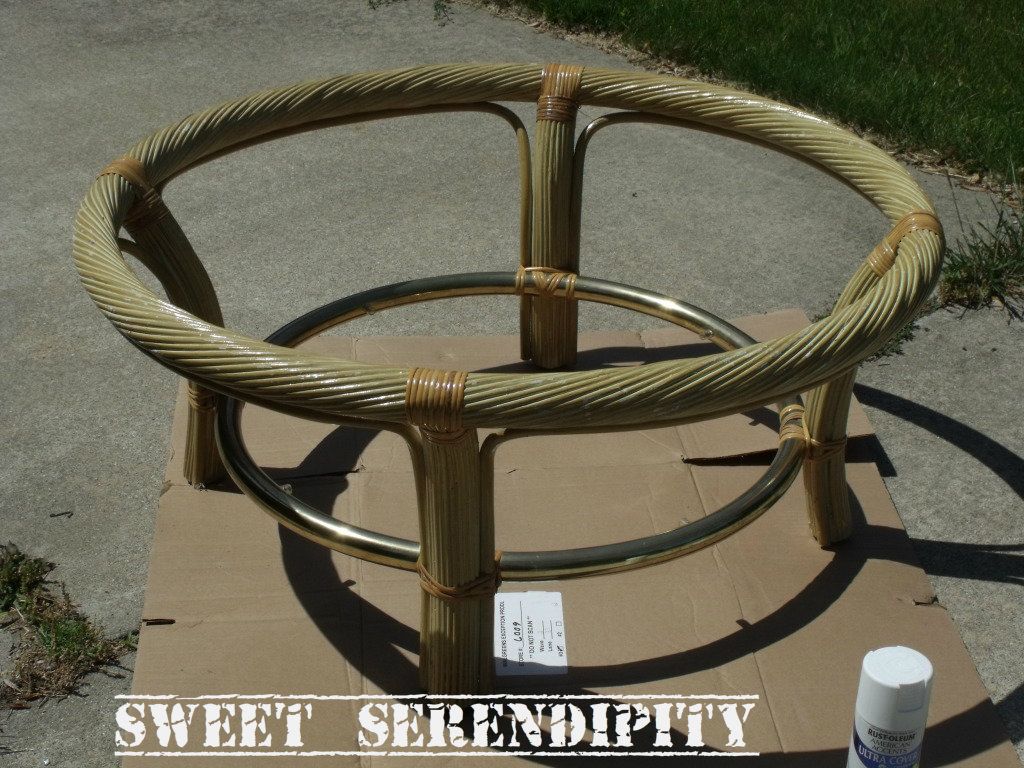 ....this fabulous base.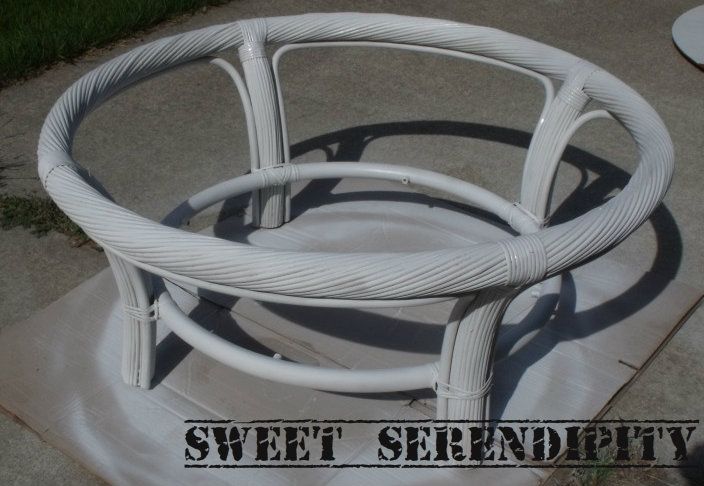 Here is the finished table top with a surf board stripe down one side. The great thing is you can do this to about any piece of furniture in whatever colors you choose and it adds huge visual impact and in this case utility as well.
The boys have loved playing at this table everyday since I have placed it in their room.
You will see the final pictures when I reveal the entire room.
I am getting so excited to have it finished!!!