This was a simple and quick teacher gift we whipped up this week....
I had the cellophane bags you can find in the candy making section at Michaels and added a individual tub of carmel dip followed by an apple. Tied off the bag with 2 pieces of coordinating ribbon. The kids punched out paper circles using a 2 inch punch and wrote a little thank you note to their teachers on it. Punched a whole in it with a hole punch and tied it on.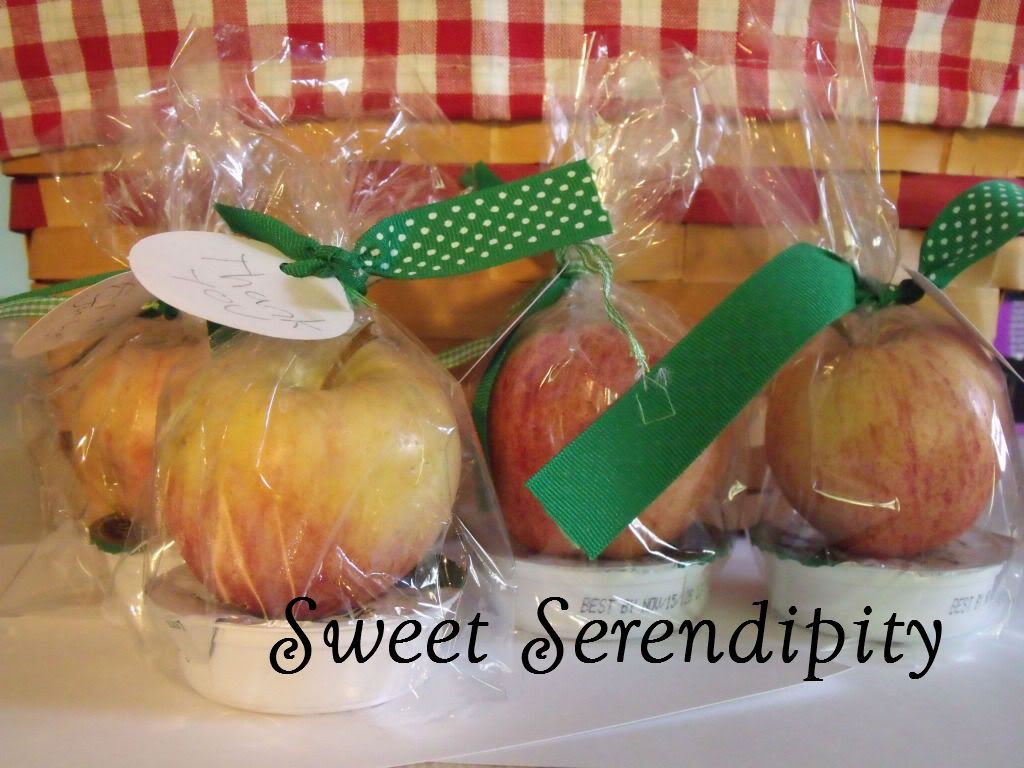 I loved this project because the kids really were able to
do it themselves and they turned out so darling!