Twice a year we take time out of our weekend to watch General Conference.
What is General Conference, you ask? Here is a quick answer: General conference is a semiannual gathering of The Church of Jesus Christ of Latter-day Saints. During general conference weekend, Church members and others gather worldwide in a series of two-hour sessions to receive inspiration and instruction from Church leaders. If you would like more information about General Conference you can click
here
.
I am a planner and I share this only because when things don't go as planned I can have some stressful moments. This was not the case at the end of February when I found out I needed to teach Sharing Time(a time to teach the children on Sunday) at the last minute and then ultimately ended up teaching it the whole month of March. I quickly came up with the goal that by the end of the month I wanted all the children in Primary(
Primary
is for children ages 18 months through 11 years. The
Primary
theme is "All thy children shall be taught of the Lord; and great shall be the peace of thy children" (3 Nephi 22:13). The purposes of
Primary
are to help children) to be super excited about hearing the words from the prophet at General Conference. This as often is the case when you are teaching something at church it carries over into the home. I had not one original idea for conference except the importance to have my children really excited about it and understand its importance. I began to ponder what to do and followed the thoughts that flooded my mind and so I set off into the wonderful world of pinterest and came up with some fun for my kiddos and the last item I talk about I prepared for the children in Primary as well.
My first idea I had was to make tents and so I searched high and low and found a tutorial I felt like David and I could pull off. I really debated this project but when I realized all the other possibilities for them it was a must do.
I followed the plans I found
here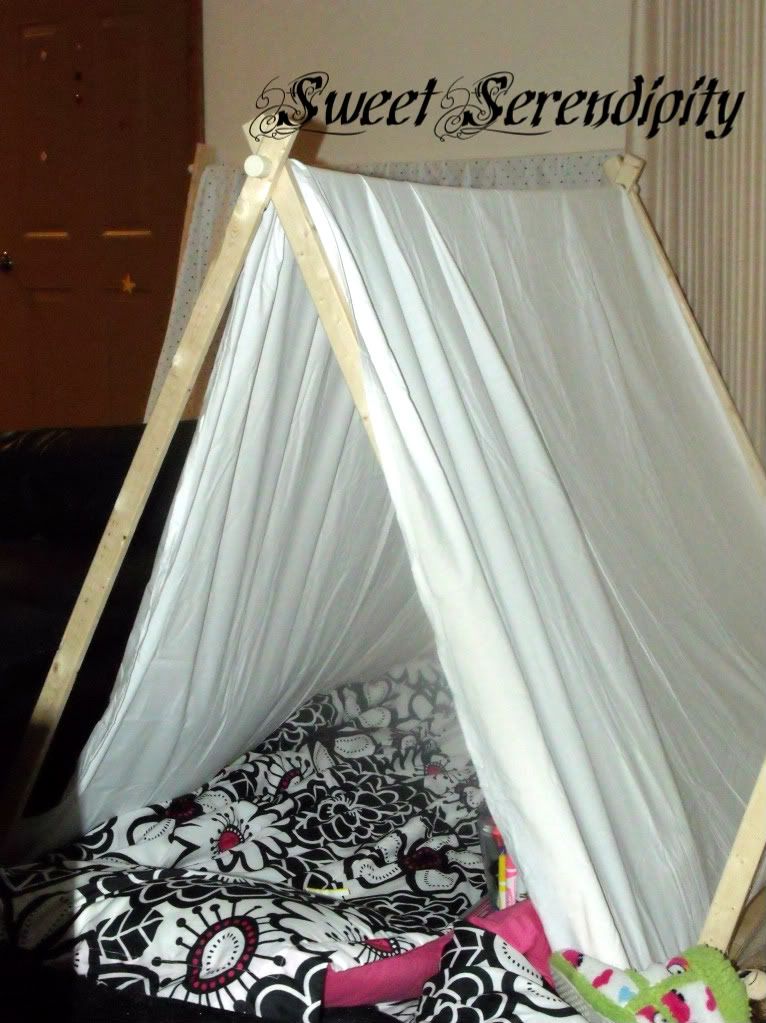 The kids absolutely have loved these this weekend and they have sat in them for the entire Conference thus far and I can forsee it continuing today as well.
I know we have seen this all over and I have read great things about doing this so I thought I would give it a whirl and do you know it worked. The children really listened to conference. The premise is you put candy in the buckets and every time they hear a word they get to take a piece of candy. We put items for trail mix in our buckets and they had a fun treat by the end of the session(I found my buckets at the Dollar Tree and I found these wonderful free printables
here
along with a lot of other ideas, it is worth a look!
The children will also be decorating new scripture bags today and
I also found some great printables I am sure they will have fun with:
The Conference Packet is fabulous and my children worked on it the entire first session of conference yesterday earning goodies along the way.
We start spring break with this weekend. I usually hear the Friday morning how excited the kids are to have 9 days off and all the fun we are going to have but this was not the case this year. Friday morning my Little D came down the stairs and said, "Tomorrow is General Conference I am so excited!!" and that was the topic of conversation at breakfast General Conference. It warms my heart...my testimony is this you will be lead by the Spirit the things you need to do as a mother to increase the faith of your little ones, act on those promptings and you will see the blessings pour down from Heaven into your home. I am grateful for the opportunity to hear from President Monson, his councilors, and the other general authorities and I most grateful for a Loving Heavenly Father who has blessed me to know through the Holy Ghost the things that I should do to better follow the example of His Son Jesus Christ...Amen