THE DECORATIONS
I made a garland by tying different colored green ribbon onto a piece of thin rope and hung it onto the mirror, added carnations to a green buckets, moved my white candles and the framed subway art in front of the mirror and that was about it for decorating for St Patricks Day......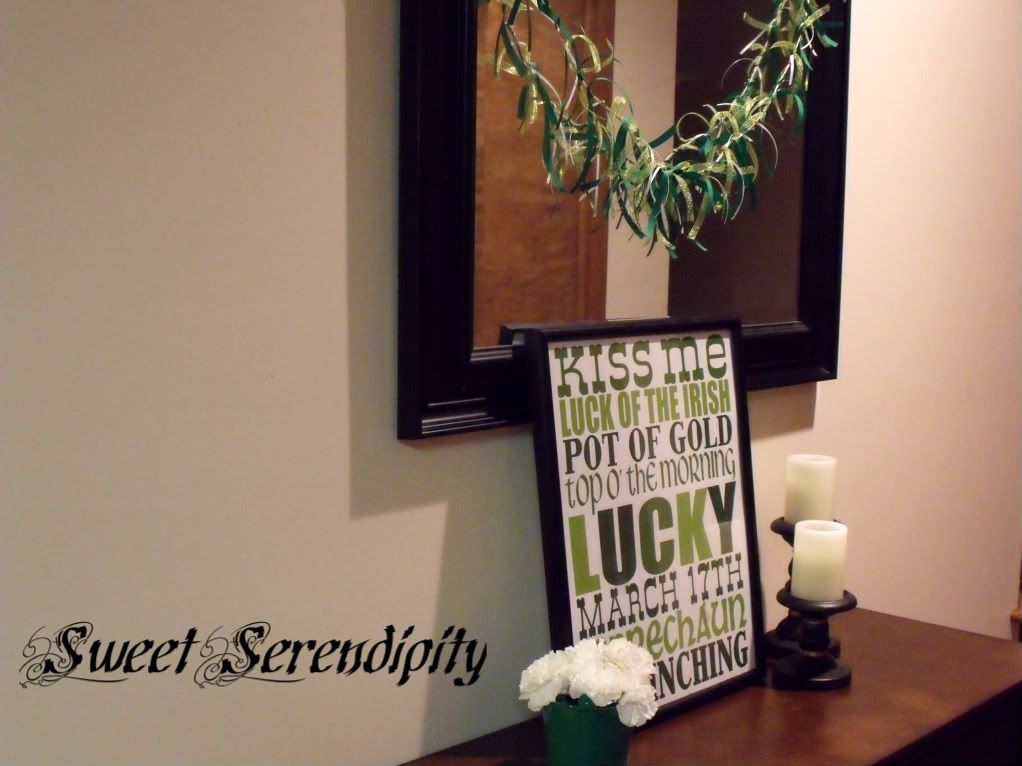 THE TREATS
We made some fun treats and this was a total cheat but the kids are not going to care one bit. I used a whoopie pie mix and green sprinkles instead of the ones they provided in the box. Then we dumped some skittles into the jar. As I was doing other things I said to my hubby I really had envisioned the skittles in a rainbow layer and the next thing I knew the skittles were dumped out onto the table and being sorted by color...thank you honey!!!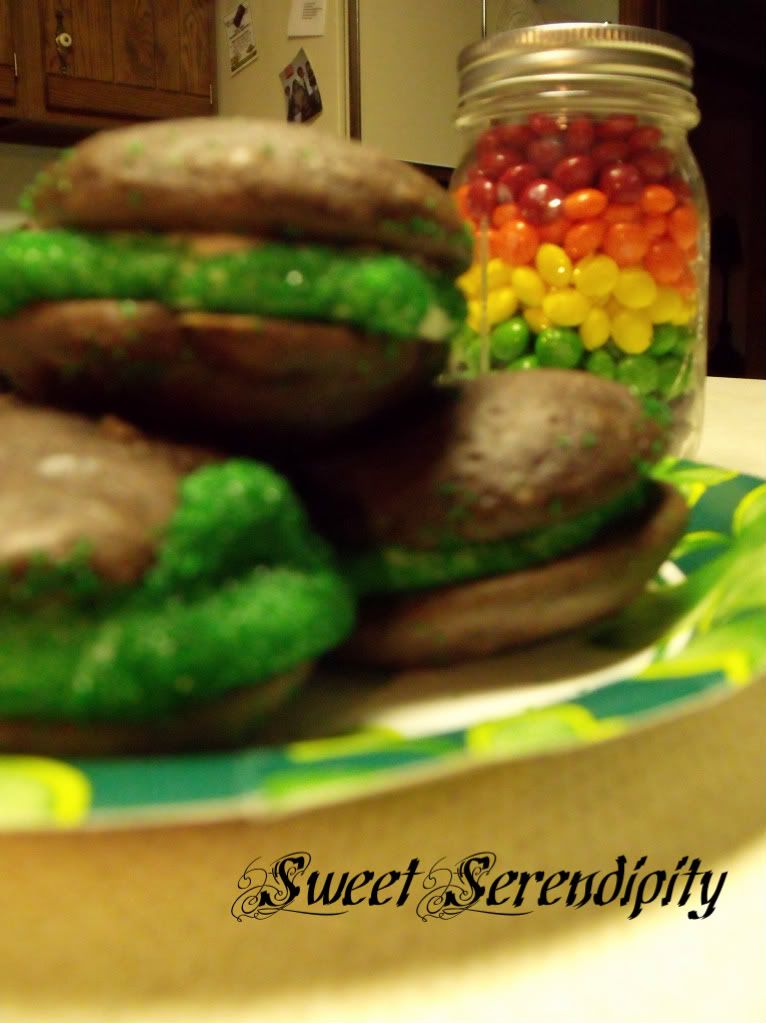 THE BREAKFAST
The Leprechauns left us breakfast..using a plate left over from last year we wrote the children a little note and provided Lucky Charms, shamrock straws, napkins, and int he fridge liquid gold(we found the cutest little individual apple juices that came in clear bottles).
I wanted to share a little hint when you by a package of plates or napkins for a holiday pull out only what you need for your family and save the rest..you can use the rest to put in their lunches or even save for next year and this does cut down the cost!!!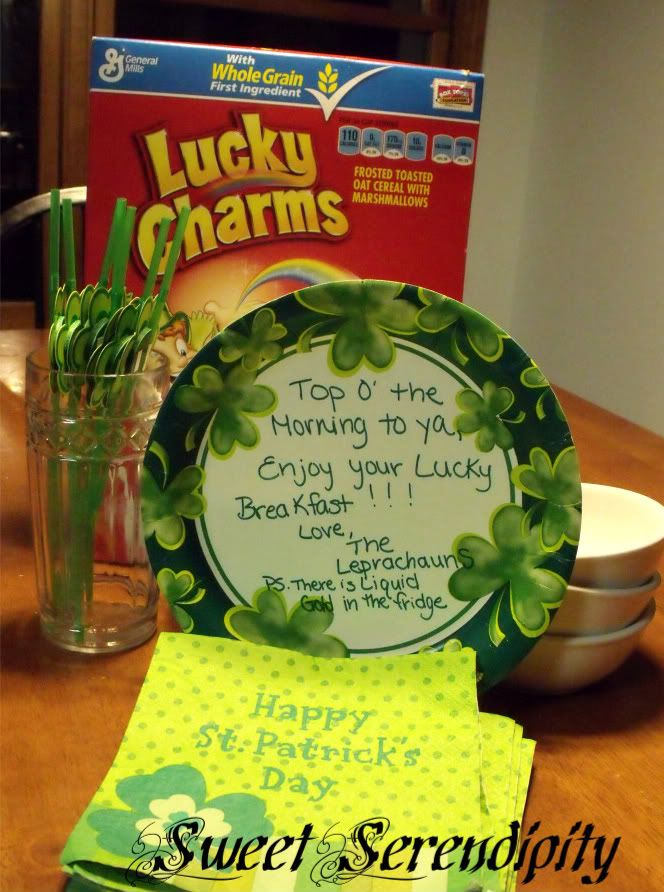 THE ACTIVITIES
Even though my kiddos are older they still love to dig through a sensory bin. Plus I made flashcards for them individually to practice math skills. Then they would count out the answer into the bucket. As an example the card would say 2X6=______ gold coins or 3+1=_____green pompoms. We also have a bunch of coloring pages and craft projects lined up to do.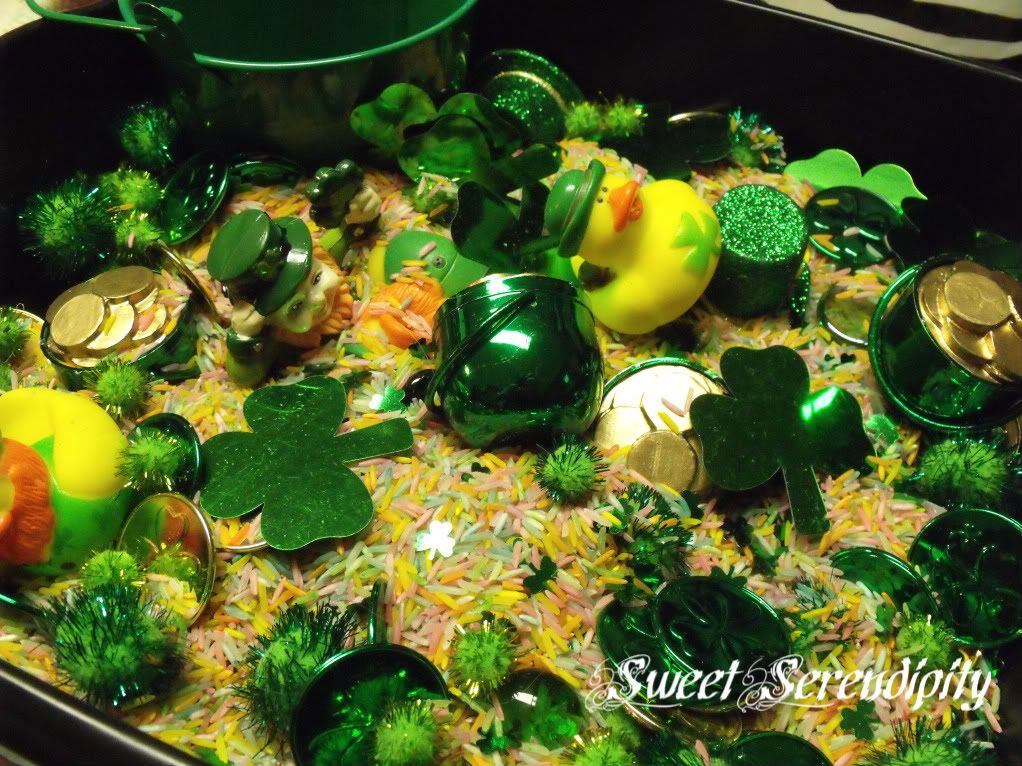 THE TRAPS
My children are very creative(yahoo for me) and now that I have decided not everything has to look just so(let's be honest perfect) they have had a lot more fun. Here is one of the trails to lure the leprechauns to the trap....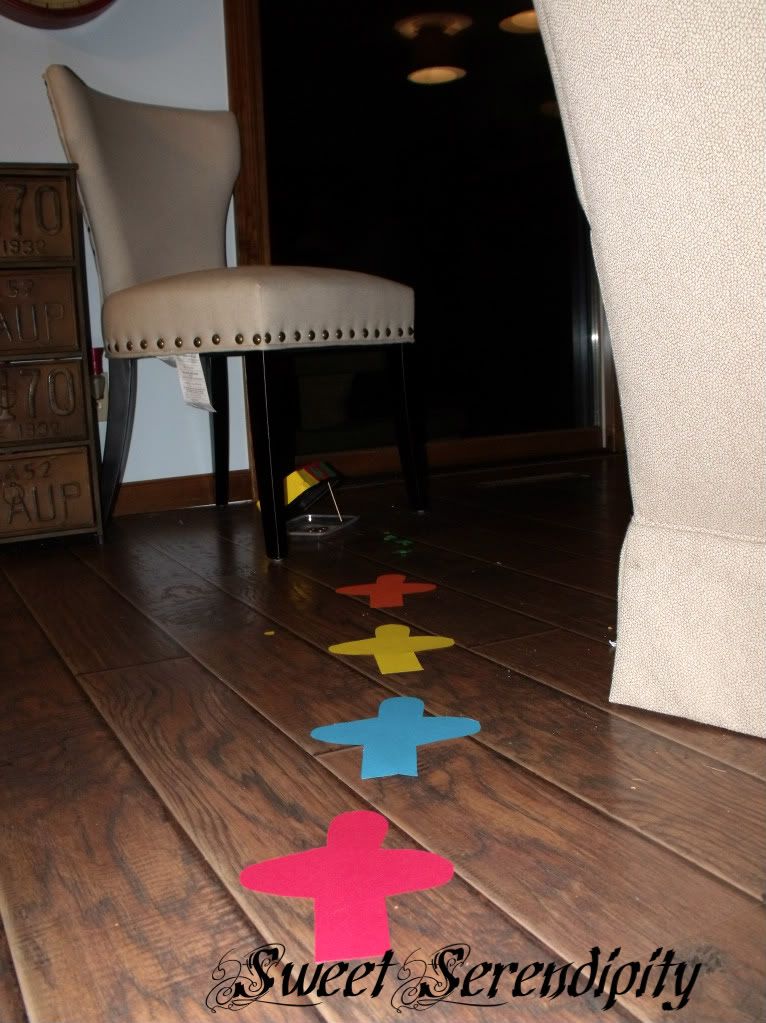 (sorry about the quality of the picture)
We made the traps out of construction paper and take out boxes. What do you think they caught......
Oh yes they caught a leprechaun this year but did you know if you catch one they turn into a statue...who knew! They also caught a little bucket full of mint dark chocolate M&M's(I found the bag at Walgreens and the leprechauns were plant stakes with the stake removed found at Michaels)