This mix will be a fun surprise in my children's lunches tomorrow....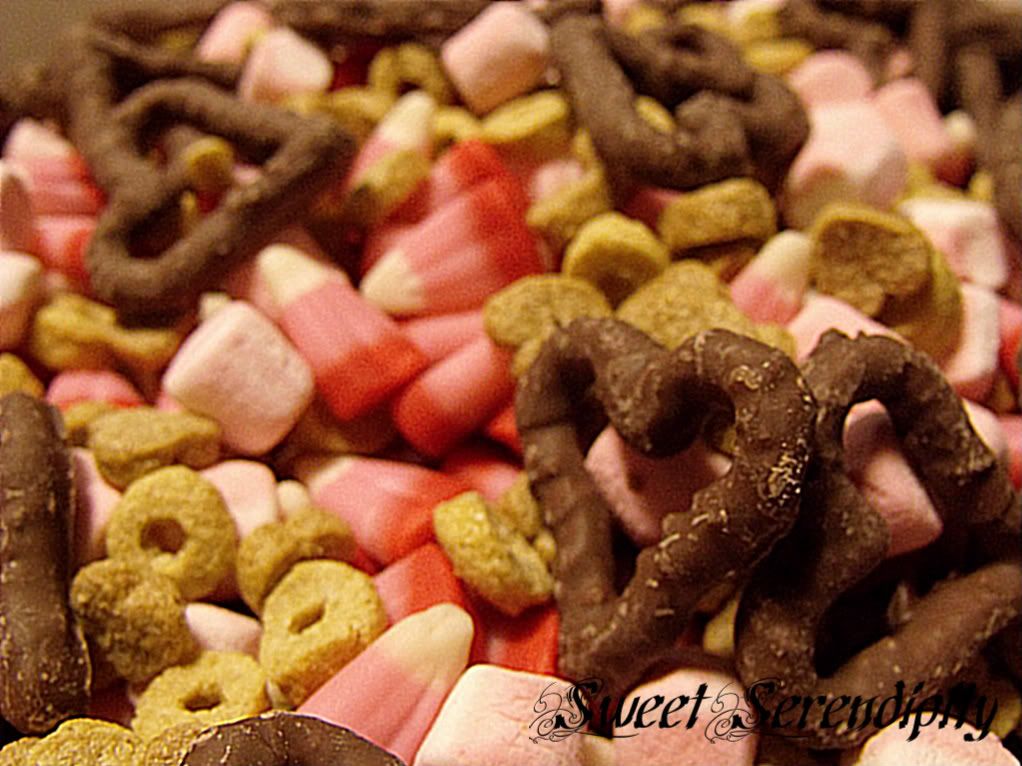 It is made with pink marshmallows, valentine colored candy corn, heart to heart cereal by Kashi, and chocolate covered pretzels(I found a large bag of 20 small bags at Target).
I love how it turned out, so cute!!!