Teaching my children to see the best in each other and others is so important. The best place to teach this is in the home with their siblings because they do really see each other at their best and unfortunately worst.
There is a fabulous book called
Have You Filled A Bucket Today?
and it is all about how everyone has an invisible bucket and you are either a bucket filler or a bucket dipper. Around Valentines Day we do a refresher on the concepts of this book and here is how we decided to be bucket fillers:
The children each decorated a mailbox with their names on it. I added ribbon and a heart around a mason jar and filled it with permanent markers and supplied hearts for the children to write something they loved about one of their siblings and then would add it to their mailbox and put the flag up. It has been fun to watch them try to be sooo sneaky and add a little love note to each others mailbox. We have even had some friends write cute little notes and sneak them in the mailboxes. I have used these too and added cute little treats for their lunches into the boxes...and honestly really who doesn't love to get mail!!!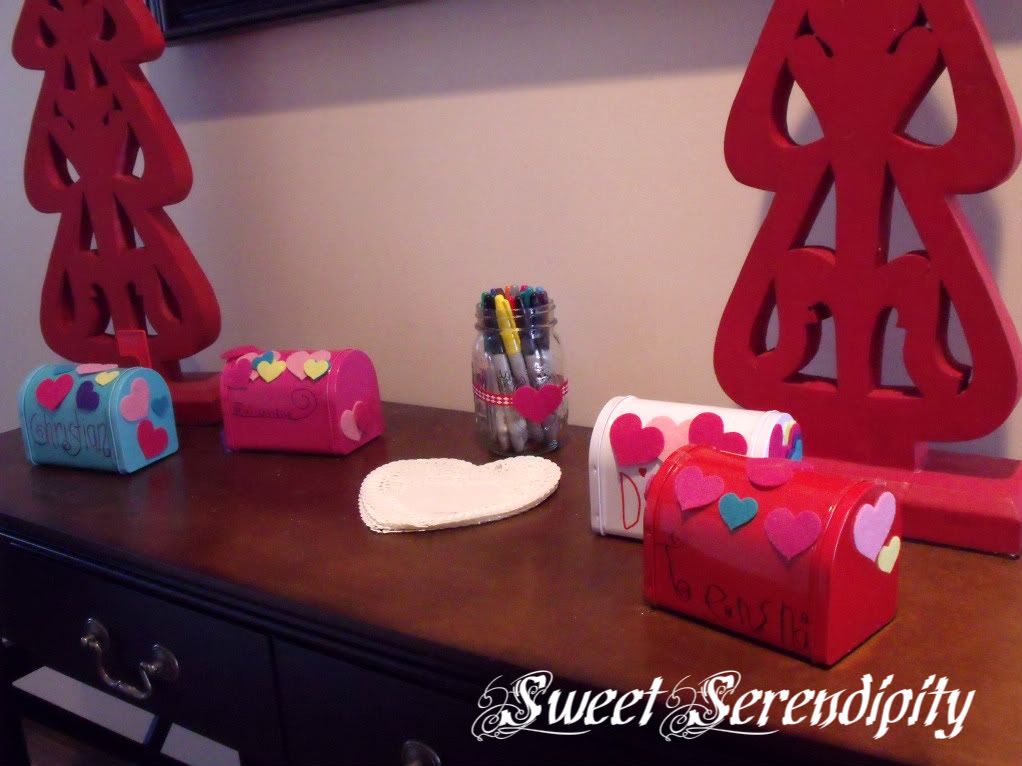 We then take the hearts and add them to this bigger heart I have hanging on my mirror!!!