As a reminder here is what the foyer looked like to begin with: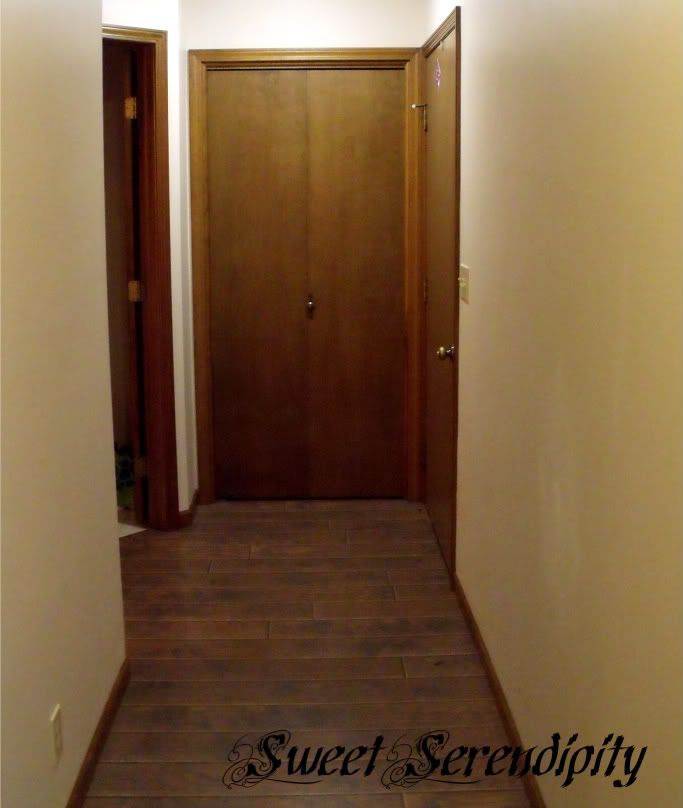 Here is Phase 4: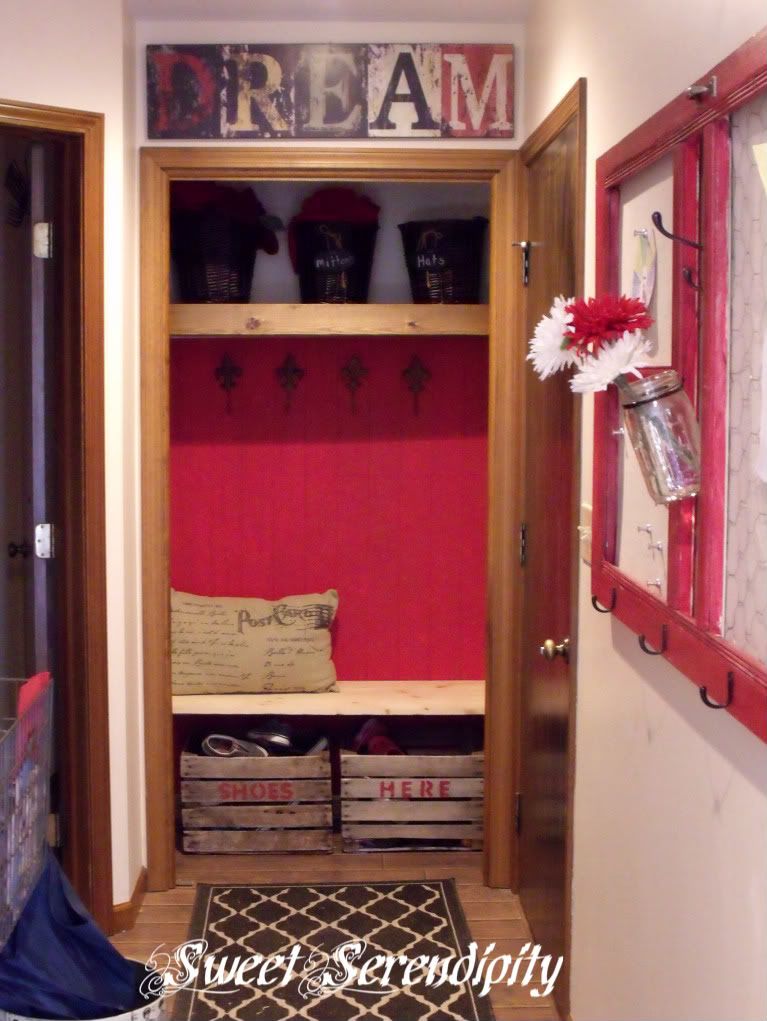 A lot happend in phase 4 so here is goes......
Due to the fact we have 2 coat closets(SQUEAL...since I lived in a house for 18 years without even 1) we took the doors off of the smaller closet and added this bead board that I painted red to the back of the closet.
We then added this bench to the closet(I have not decided whether I want to paint or stain it or not so there it sits in its unfinshed glory).
Added some hooks for back packs and coats I picked up a JoAnns for 60% off moved the shoe bins under the new bench and removed the old bench from the foyer.
Added some decorative touches with the pillow(Marshalls) and the dream sign(given to me).
Moved the three baskets from the other closet to this shelf for hats, mittens, and scarves in the fall and winter. In the spring and summer they will hold sunglasses, sunblock, and summer hats.
Here is the foyer so far I have one more project or two and it will be DONE!!!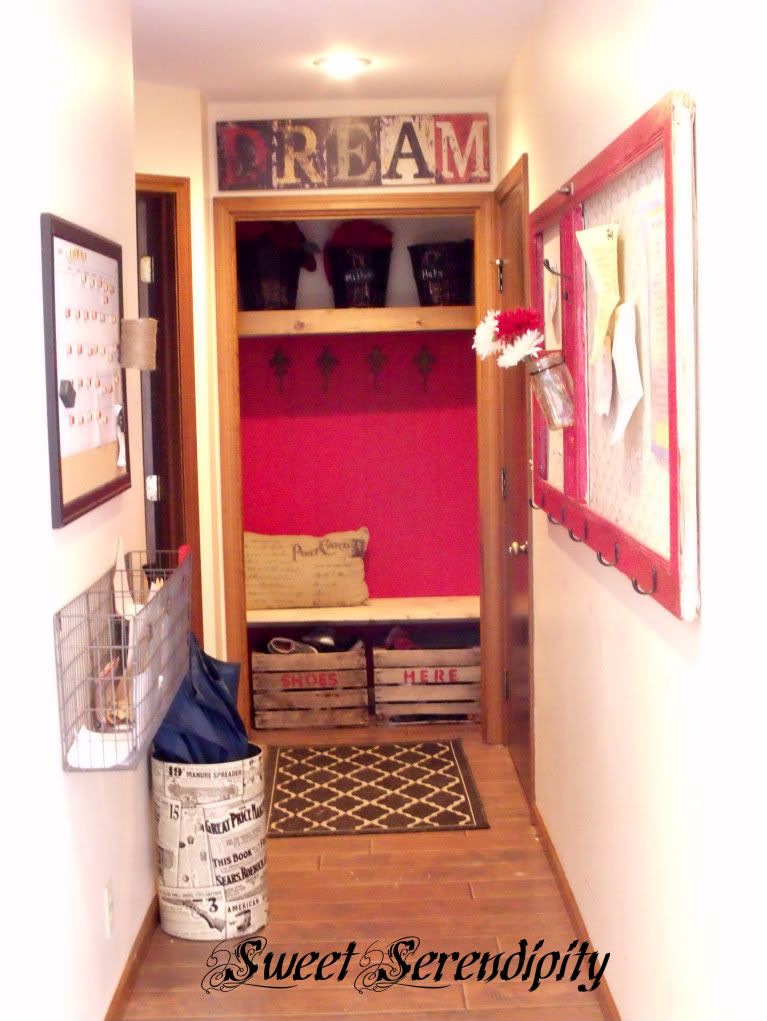 Oh yeah I added one thing after I had finished phase 3 and thus the removal of the bench under the message board. I found a 3 compartment locker basket at a local store which fit perfectly under the calendar. It has served a very useful purpose the kids empty the papers from their backpacks before hanging them up, this way I can go through the papers quickly in my own time and be able to add anything to the calendar that is needed.