In the midst of all the Halloween fun we happen to have both of our mothers birthdays one on the 30th and one on the 1st. I planned a fun party for my mom and I wanted to share some of the plans with you. We also had a a trunk or treat at the church this evening and my oldest along with the other priests at church were in charge of it so it was one busy day but we had so much fun with our friends and family!!
Some of these ideas were repeated for the classroom parties as well. This is going to be a long one but so worth it at least for me.
This is my island full of snacking and drinking happiness. I do not have a couple of close ups of some things onthe island. 1. The clemintines I actually drew jack olantern faces on each one with a food marker adn 2. the buckets I picked up at the one spot at target and filled them with green, brown, and orange tootsie pops.
I love to do apples this way for all holidays. You cut the apple in slices so their is the star in the middle and then you cut the center out using the small Wilton cookie cutters. Dip them in pineapple juice so they don't brown and tada non browning apple slices. These are great for kids lunches too.
I cut up carrots and celery sticks and the wrapped them together with raffia and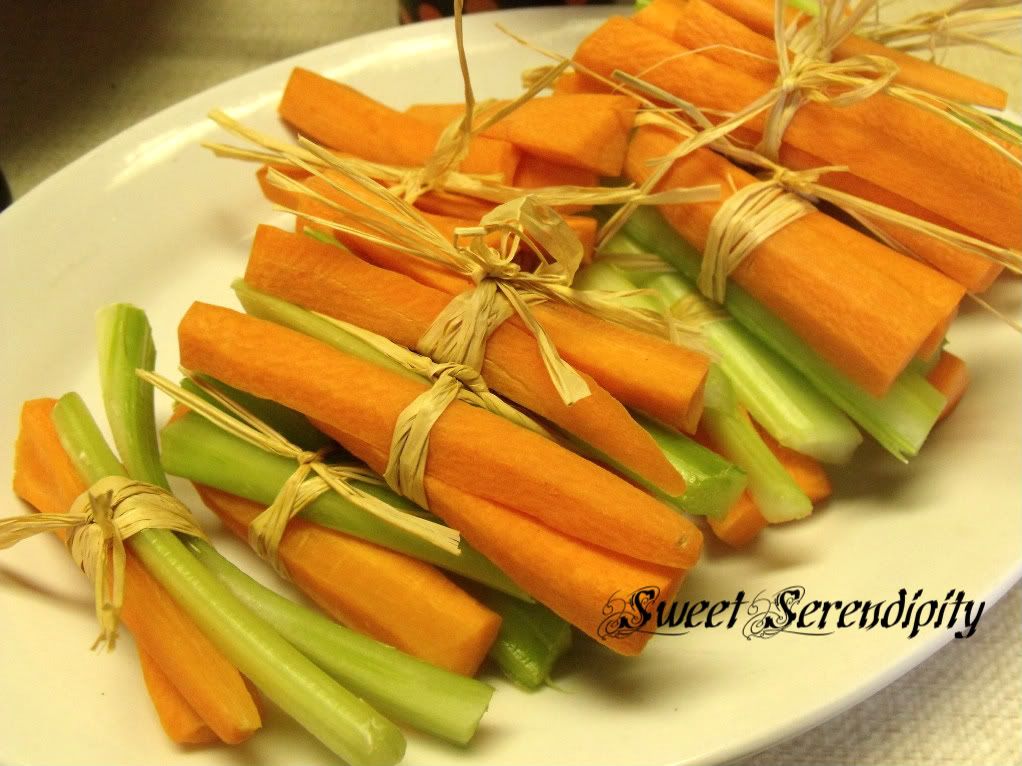 for the dip cut off the top of a small pumpkin, scooped it out, added a small bowl and
our favorite veggie dip.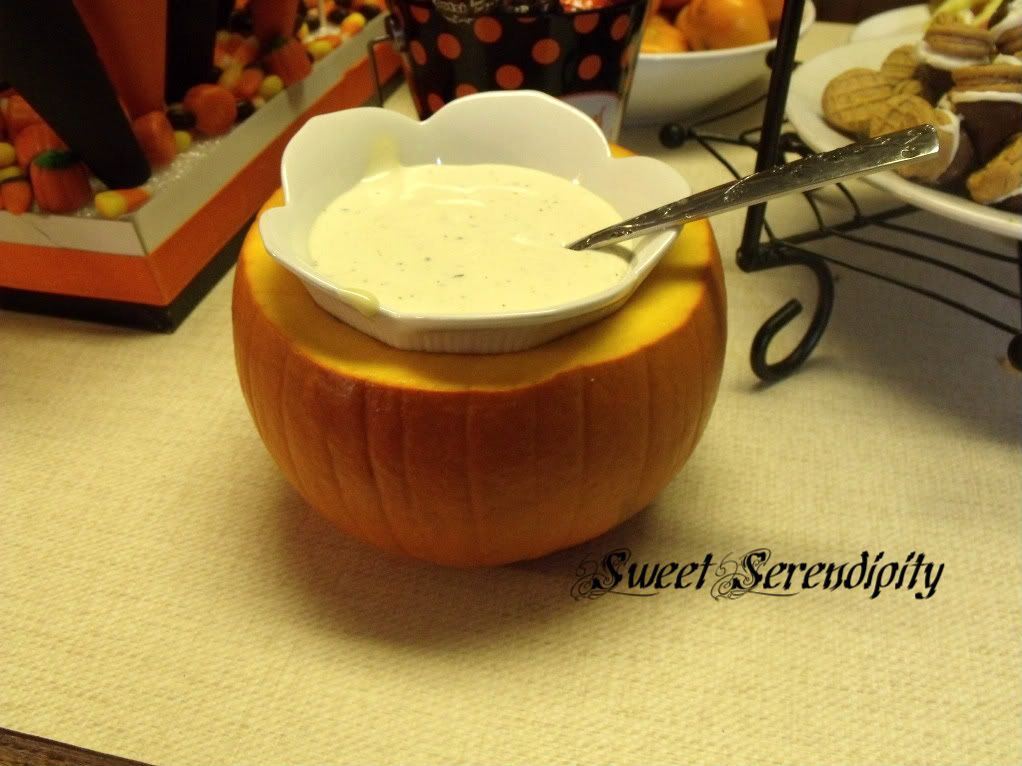 This was soooo fun to do and I used it for my 2nd graders class too and it was a hit everywhere.
For the BOX:
Get a shirt box(I got mine from Kohls and it already had a black strip) add ribbon around it with double sided tape and then cut foam to fit snuggly in the box. Take lollipop sticks and push them into the foam.
The cones were simple to make I cut a piece of cardstock in half and then made cones securing them into the cone shape with double sided tape. A quick note you want to leave a small hole at the bottom so you can slide the cone over the lollipop stick easily. Add yummy treats. We added cheetos and chexmix for our fall fare. You can if you want cover the foam with candy we used candy corn.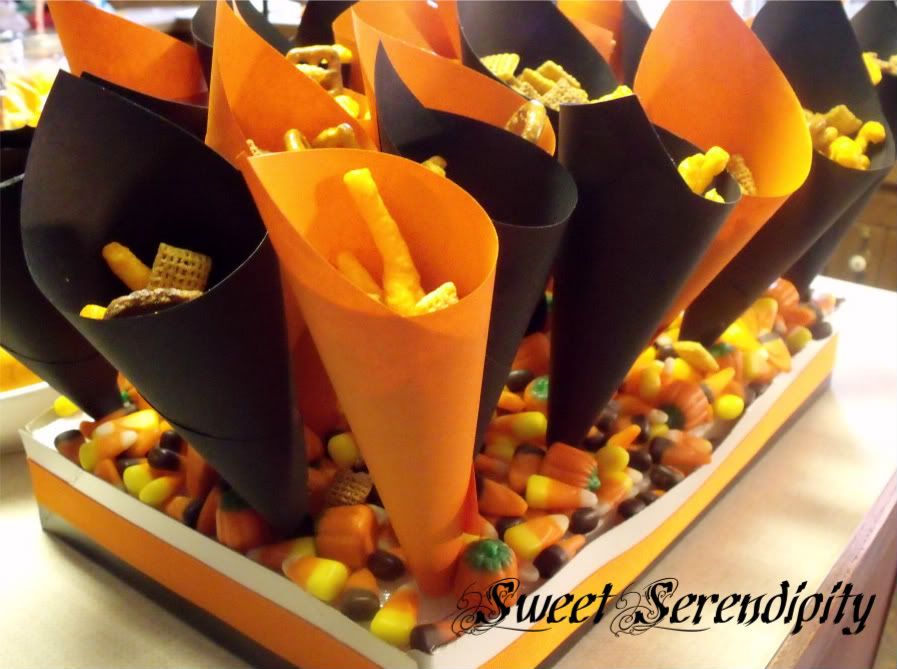 Why had I not thought of this before who knows but my husband and our fabulous elders quorum president drilled holes into the lids of some pint size jars big enough for a straw to go through. I cut black circles to cover the loids and filled them with ice and some yummy orange drink(orange hawaiim punch in this case)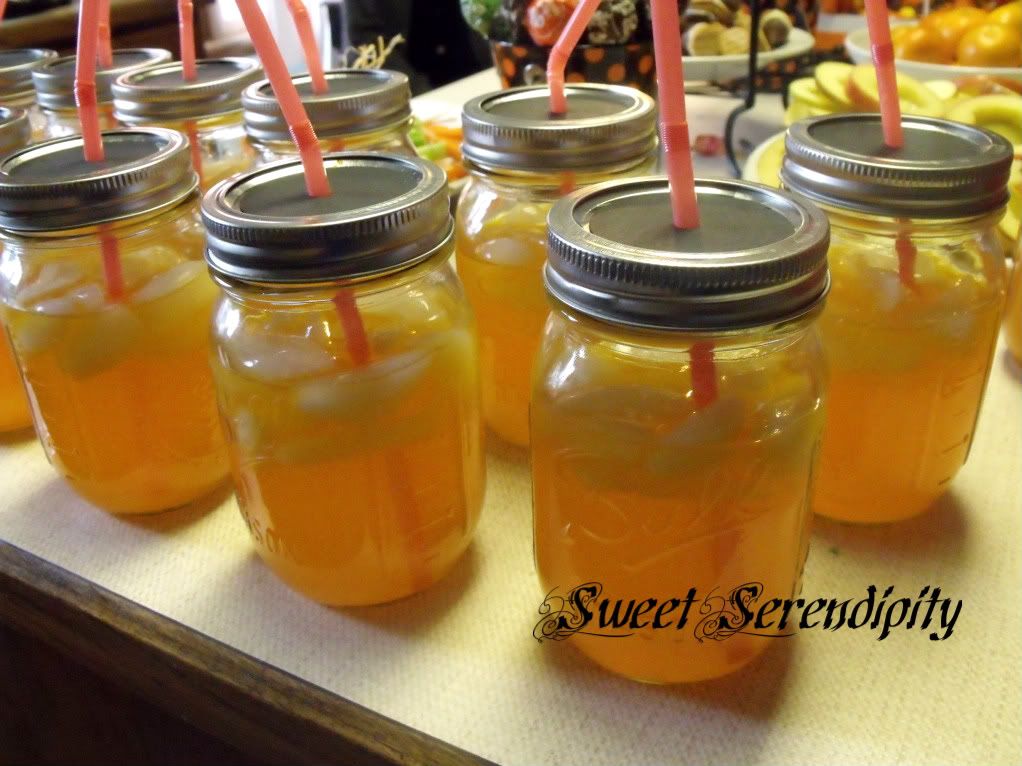 My NaBelle who is a huge helper whipped up these cute little acorn treats while I showered. Mini Nutter Butters and Hershey Kisses glued together with frosting. I know if I would have done them there would be no frosting showing and they would be perfect but they tasted the same and she had so much fun doing it and that is really what matters.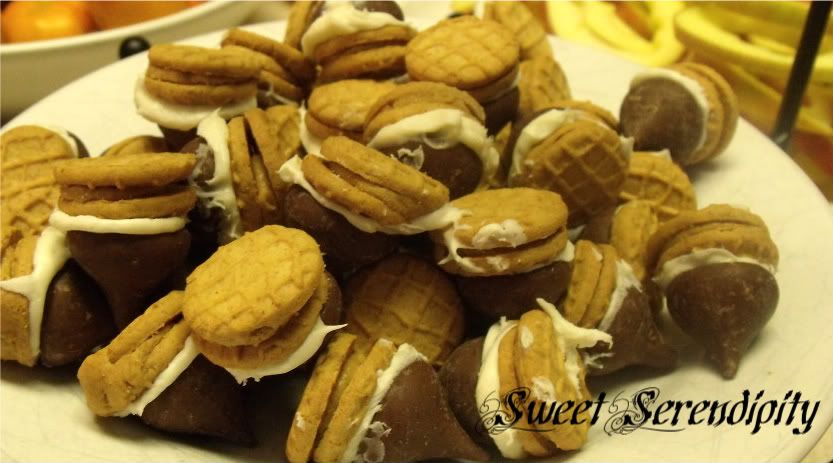 I hope you enjoyed my little tour through our fall party!!!