I asked my soon to be 9 year old what kind of birthday party he would like and to my shock he said "under water sea creatures!" I was actually excited for a moment with visions of the most fabulous cake and then that vision was ended with the following addition of "and I want my cake shaped like a manta ray" a what? A manta ray! I knew what they were but now instead of the excitement I intially felt I was in a stuppor of thought of how was I going to pull that off a manta ray cake...hmmm...well read on to see how it all turned out.
Here is the door we decorated together with 3 different colors of blue crepe paper for the water and then some green for the kelp. We added fish from our local school store to finish it off.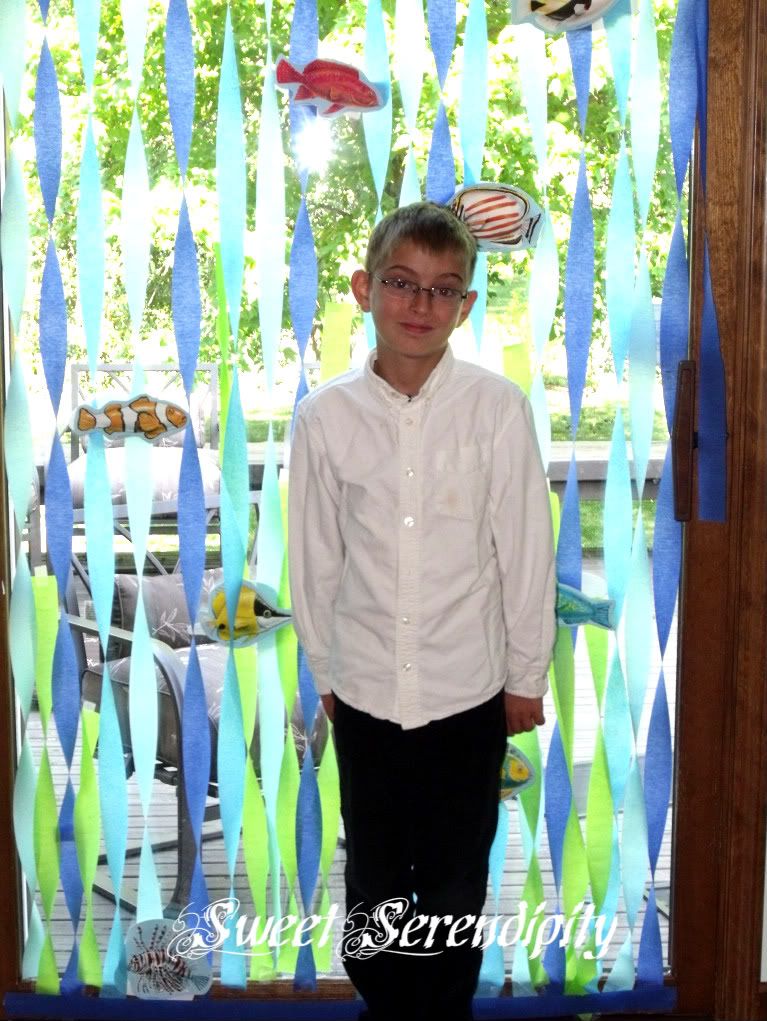 The Manta Ray Cake
My hubby was out of town and he is our resident shape cake maker so I emailed him a quick note: think of how you are going to make a manta ray cake. He shapes the cake and I decorate them we are a good team that way. The only problem was since we are inbetween 2 houses currently and lots of things like icing coloring are still in boxes I was without my black food coloring so we have a white manta ray but I think he turned out good. I did have some blue to make the water and some carmel pecan frosting for the sand and chocolate rocks(not in picture). I found these cute candles and added a molded out of airheads tail and tada a manta ray cake!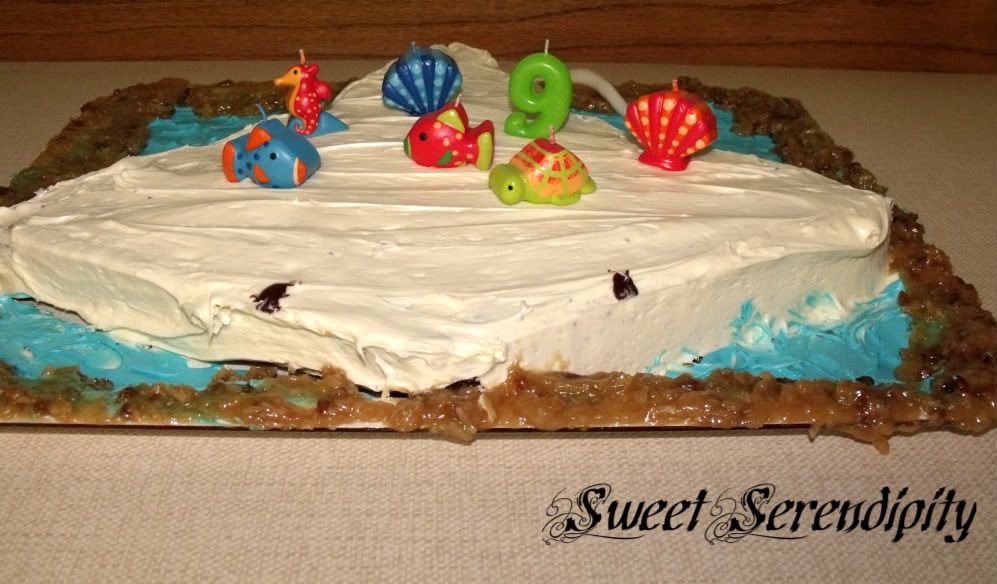 I decided we needed some balloons and so our jellyfish forest was created: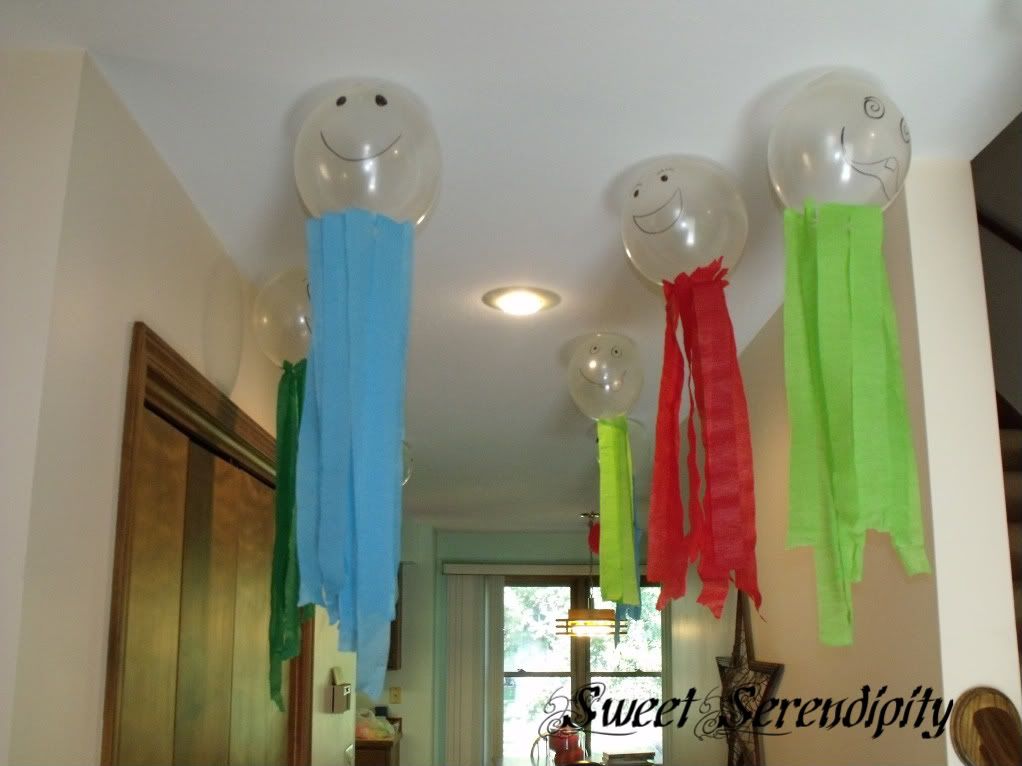 Sea Urchins in a Jar anyone?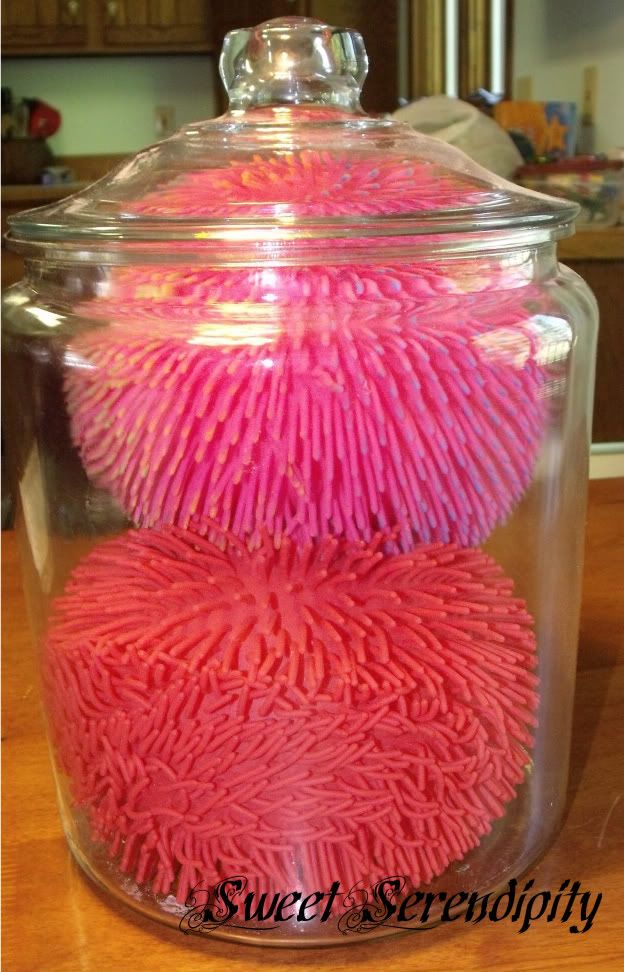 Sitting around I had littel fish bowls or buckets of swedish fish, goldfish crackers, and gummi worms!