We made these cute little guys while we were camping the night we went to the beach to see the sunset. The children loved flying them around on the way to the beach.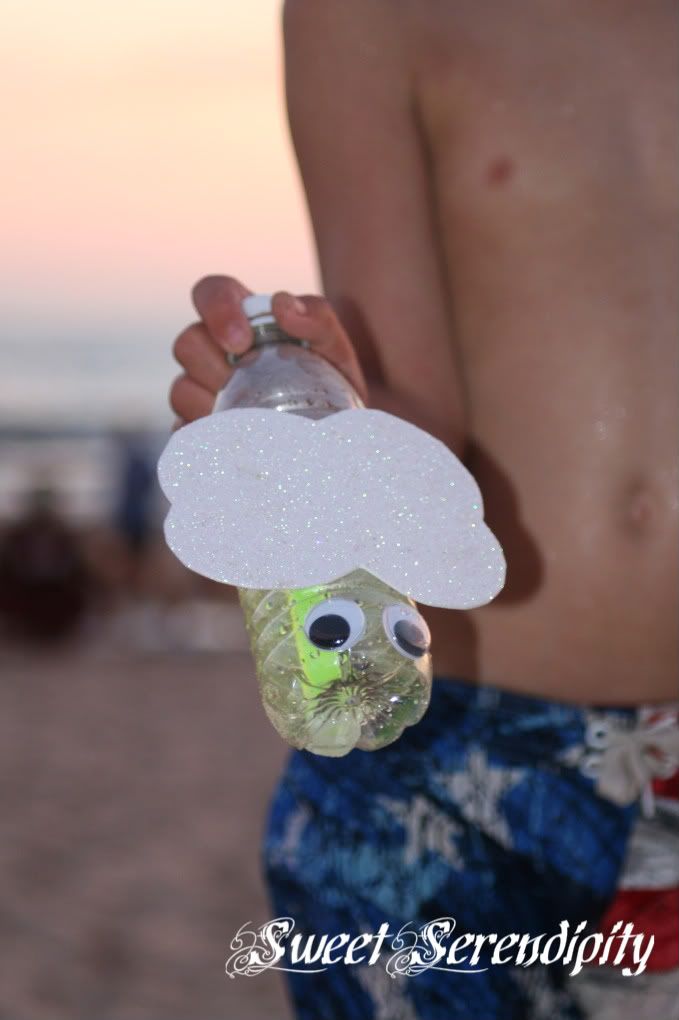 You Need:
Craft foam-we used glittery
Glue Dots
Googly Eyes
Permanent Marker
Glow Stick
Used Water Bottle
To Make:
Cut craft foam into wings glue on to top of bottle
Glue eyes on
Draw a mouth on using marker
Break your glow stick and insert into water bottle
screw back on lid
It was that easy and we had an unexpected thing happen, when we were walking back to our campsite in the dark the fireflies loved us. They were actually following us as we were walking it was sooo cool and the kids were thrilled!
Oh and I thought I would share a picture of the sunset...

and this is one of the reasons why I heart camping!!!