This is our new home and it looks like it is nesteld right in the middle of the country but it's not! See the shadow in the bottom corner of the picture it is from a 35 ft pine tree by the end of our driveway in matter of fact it has a twin on the other side of the driveway. We have a huge apple tree in the back yard and a family of bunnies we watch every morning and evening and we are loving it here.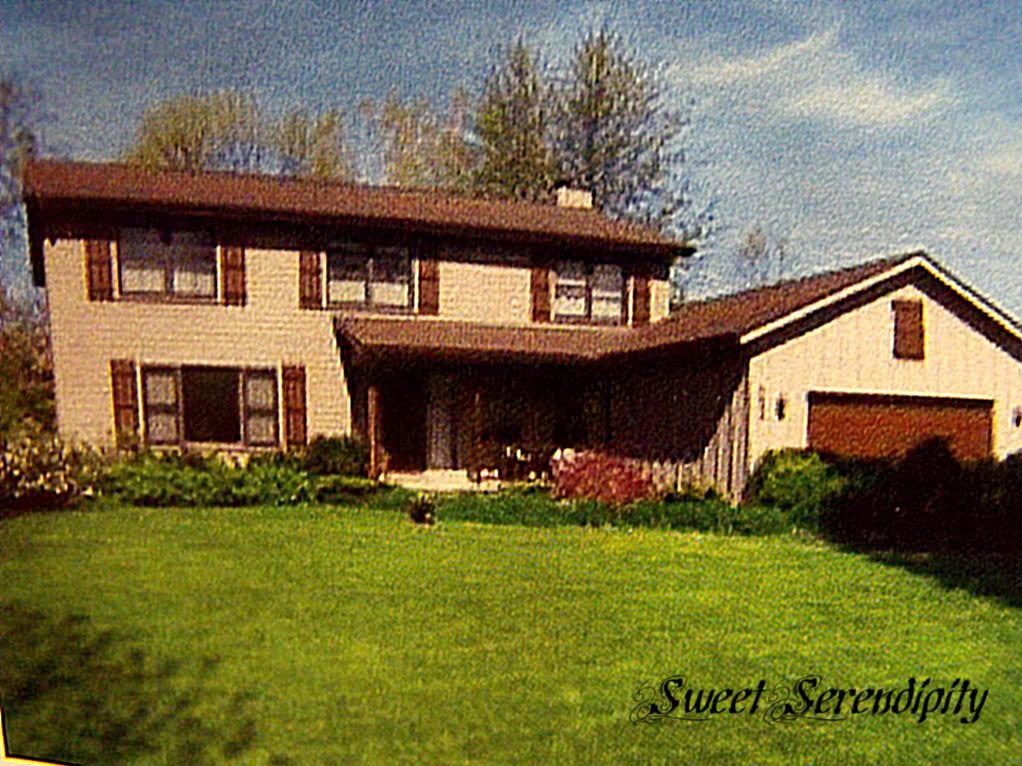 This house screams rustic and I am one to love rustic things I however my taste is not just rustic. I love modern and traditional as well. This is were I ran into a creative dilemma. How was I going to mash rustic, modern, and traditional together??? As I was trying to decide how I was going to move forward with decorating it I started searching blogs and pinterest and came up with some ideas that I was almost sure could work. I however am not a interior decorator and often snag the eyes of friends to help me figure things out. This time however short of coming up with a color pallet and asking friends for help with that I was going it alone(simply because I think they would all think I have gone crazy). I continued to struggle with the concept and I just didn't want to end up spending time and money on a concept that absolutely would look like a hot mess in the end. As I was ready to throw in the towel on the whole idea simply because I was doubting myself so much what would happen to pop into my google reader but
this
article at Centsational Girl written by one of Kate's contributors Michelle. THE NEW RUSTIC!!! Who knew?, apparently me but I had no idea. Suddenly I had this new boost of confidence that my ideas would work so over the next what will probably be several years I will be sharing my take on New Rustic. I of course will still share fun ideas I do with my children but we will have some house projects along the way as well!