School is going to start in 2 short weeks and with that I realized that we needed to have our new home a bit more organized for the children so that their school days could begin and end with the least amount of stress possible. It has been quite a balancing act as far as making sure we spend time with the children since the summer is coming to an end, getting our old home ready to sell and getting this one ready for school to start and unpacked(livable).
The first order of business was a command center of sorts for the children. I have one planned in the kitchen for myself and theirs will help me as well but this is for them to keep their life organized. We have 2 foyers. When you walk in our front door there is a foyer straight ahead and then to the right there is this one: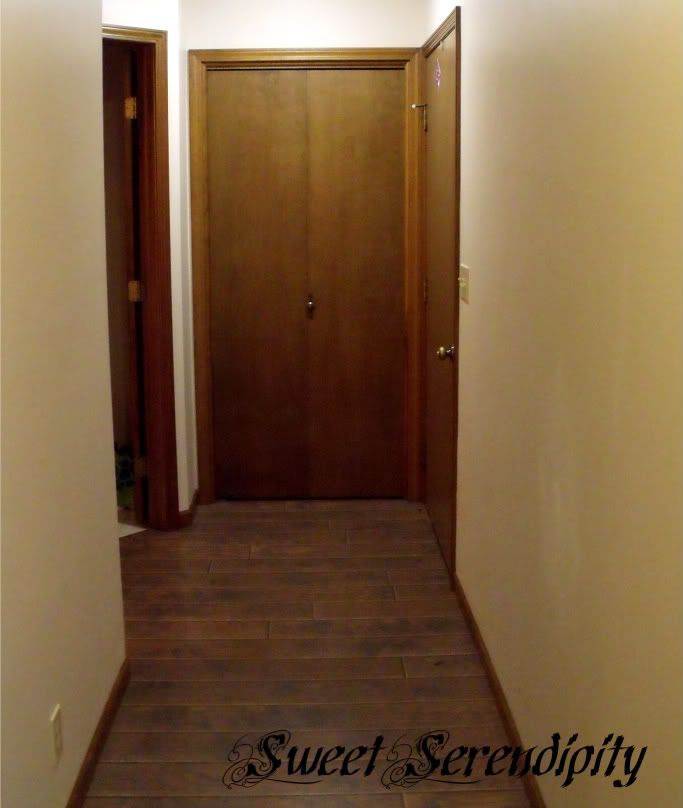 We call it the Mudroom Foyer. The door to the right is the door to the garage-it is magnetic and will soon receive a coat of chalkboard paint. The door to the left is the laundry room and there is also a door you can't see that is a small bathroom. Straight ahead is a small coat closet and we actually have another larger coat closet in the entrance foyer(I am actually really excited about 2 coat closets because in our old house we had 0 yep ZERO).
I added this farmhouse bench we already had to the one wall and placed this rather modern rug in front of it.
and then underneath the bench I added these old apple crates( they were $3 each at a local orchard can you say cha ching):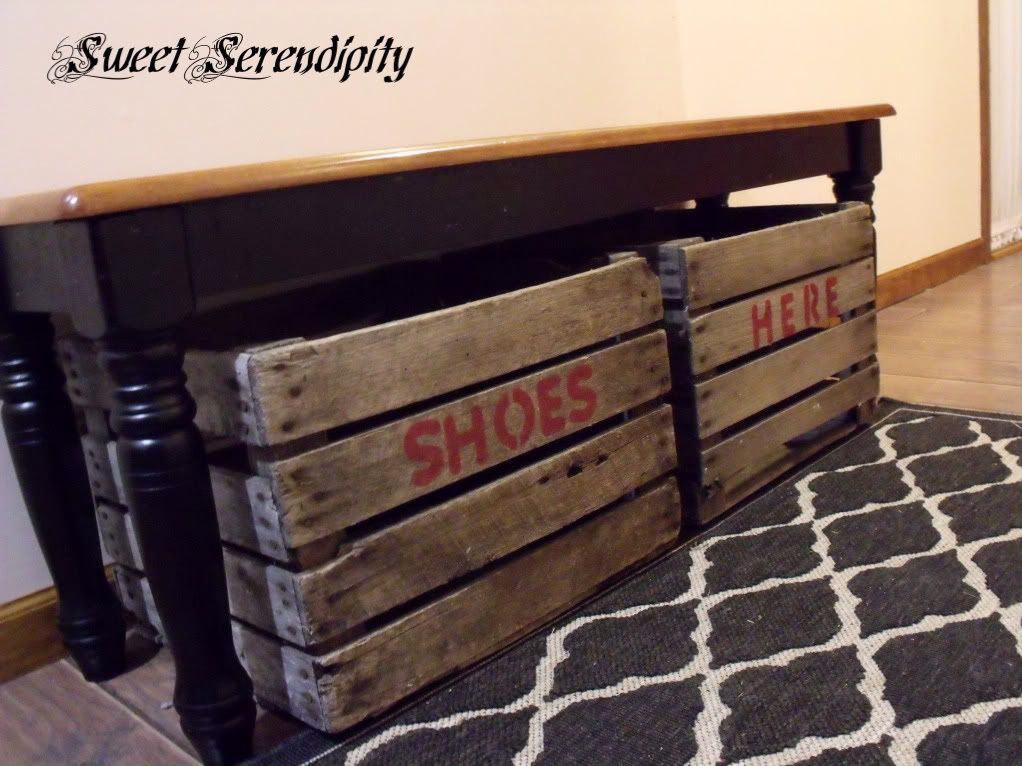 I quickly in a old fashioned stencil font added shoes here with some cardinal red paint and felt circles to the bottom of the crates so there would be no snaging of the rug or scratching of the floor.
Step one complete. It took less than 10 minutes but it has already added storage and a place to sit to put your shoes on and off. The other great thing is when we have visitors they can put their shoes inthe crates as well.
Here is a sneak peak of the future projects for the room: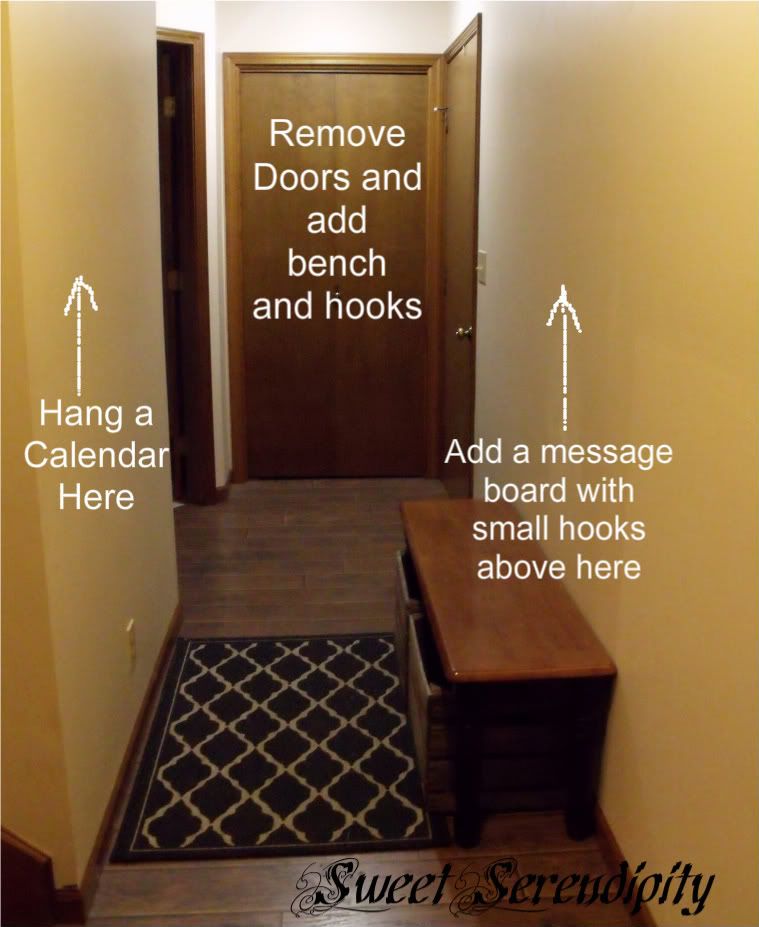 Oh yeah and one more little note see the flooring...it used to be a falling apart laminate, which ran into a 1990 vinyl with scratches, stains and peeling up in places in the kitchen and then the connecting family room(which has an entrance to deck off of it) had tan stained carpet and the dining room had cream colored carpet. With that being said this was the first order of business. It really helped with the flow of the house and made every room seem bigger and more cohesive.

Linked to:
http://www.skiptomylou.org/
http://tatertotsandjello.blogspot.com/
http://www.thethriftyhome.com/