As you can see this is after phase one of the foyer and my remaining plans.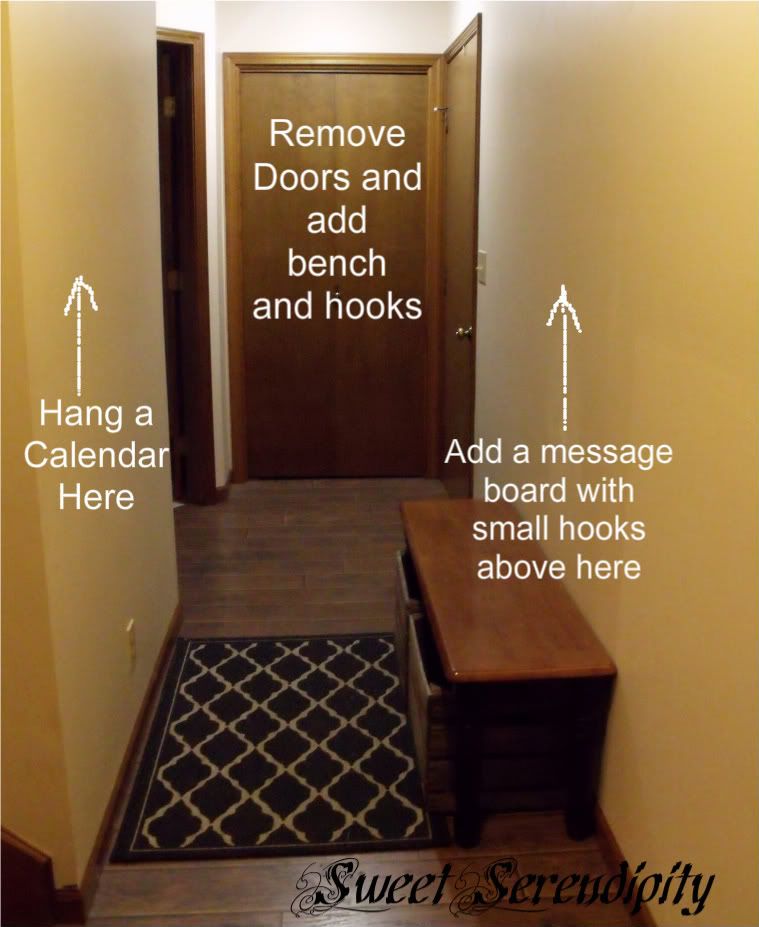 I have made and hung a message board as seen
here
and now we are on to the calendar.
First I want to say I stole a quick idea from one of my friends she found these fabulous bingo markers at a local scrap book store and I knew I needed to use them when I made my own calendar TY Suzanne!!!
I covered them in gel stain: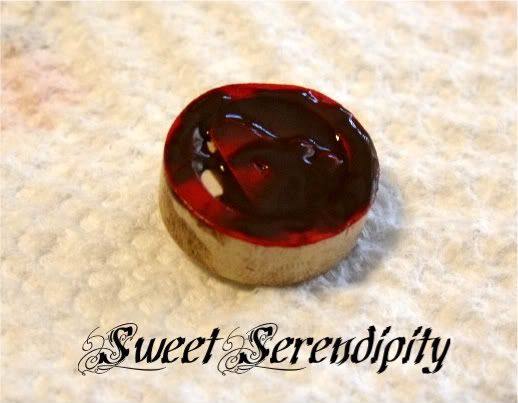 and rubbed it off using a paper towel and in some places a wooden skewer until they looked like this: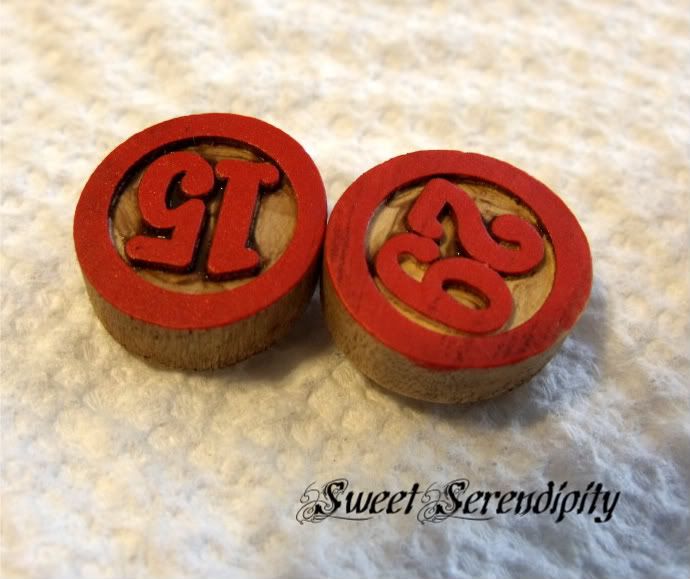 I added neomodymium magnets to the back using E6000 glue(if you use hot glue the magnets will rip right off the backs so use the E6000)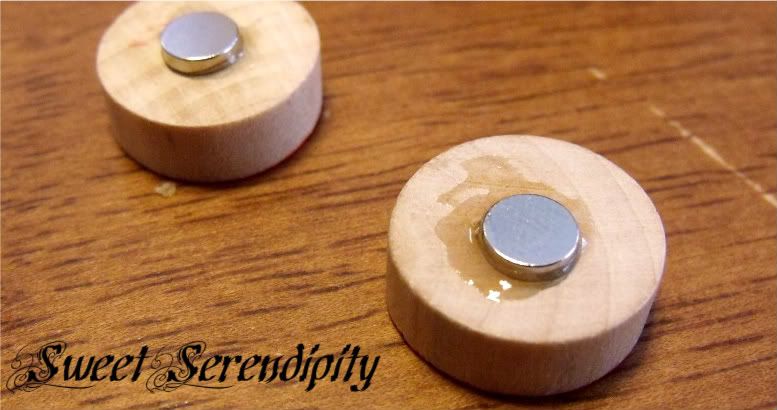 I used the same glue and magnets for the scrabble tiles to make the months(this is the list of letters you will need to make all the months-2a, 2o, 3e, 1i, 2u, 1b, 1c, 1d, 1f, 1g, 1h, 1j, 1l, 1m, 1n, 1p, 1r,1s,1v,1y) As you can see we have a prankster in our midst: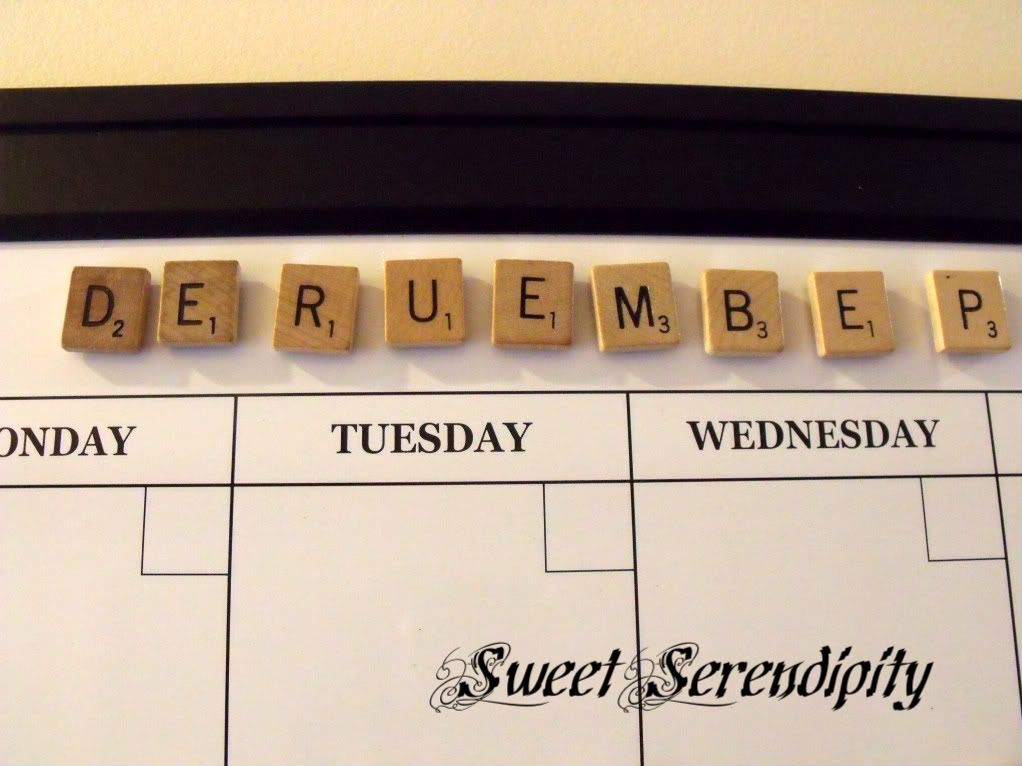 Here is the finished calendar which was prepurchased at Staples(and to be honest and in the time it took me to find just what I wanted I probably could have scrounged up the materials to make one). I also added magnets to the back of vintage dominos with all the numbers on the individual dominos adding to 6 the amount of people in our family. The jute holder is just a can wrapped in jute with magnets glued to the back(thanks to Suzanne for making that for me). The can holds the extra numbers and letters and also some dry erase markers.
Here is the foyer now: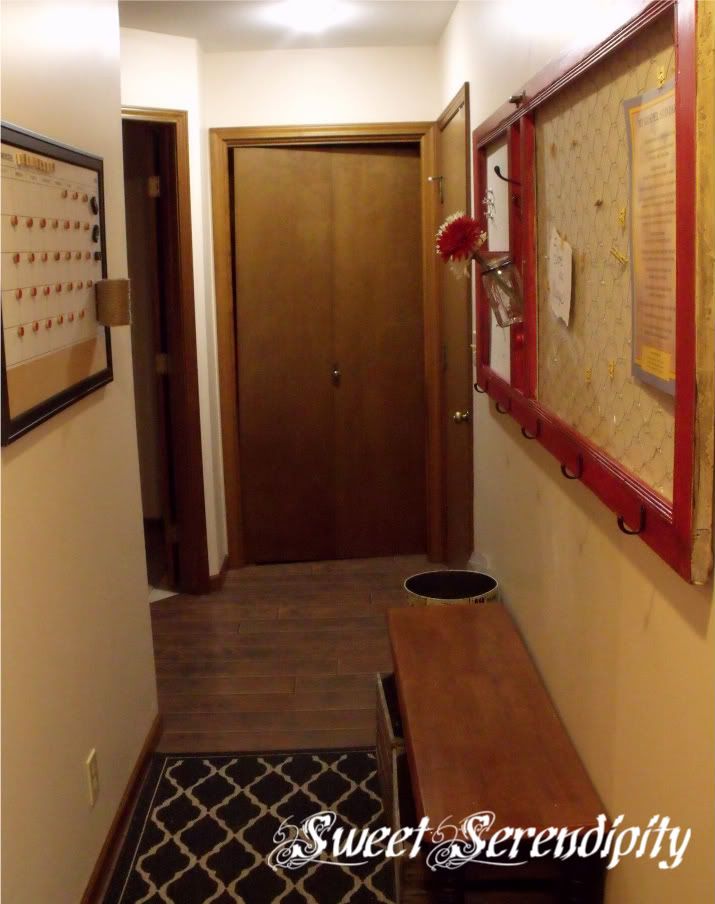 I had wanted a place to put umbrellas and looky what I found for 3 whole dollars at a garage sale...perfection!!!!