"We are leaving on a jet plane"(but these would be great to throw into a diaper bag or purse as well to occupy your children when waiting is involved) and with children this means having activities for them to do and be able to access on their own. Since we have traveled with them before keeping everything easy to find and somewhat contained is a must. I have had these altoids containers saved for some and have debated what to do with them.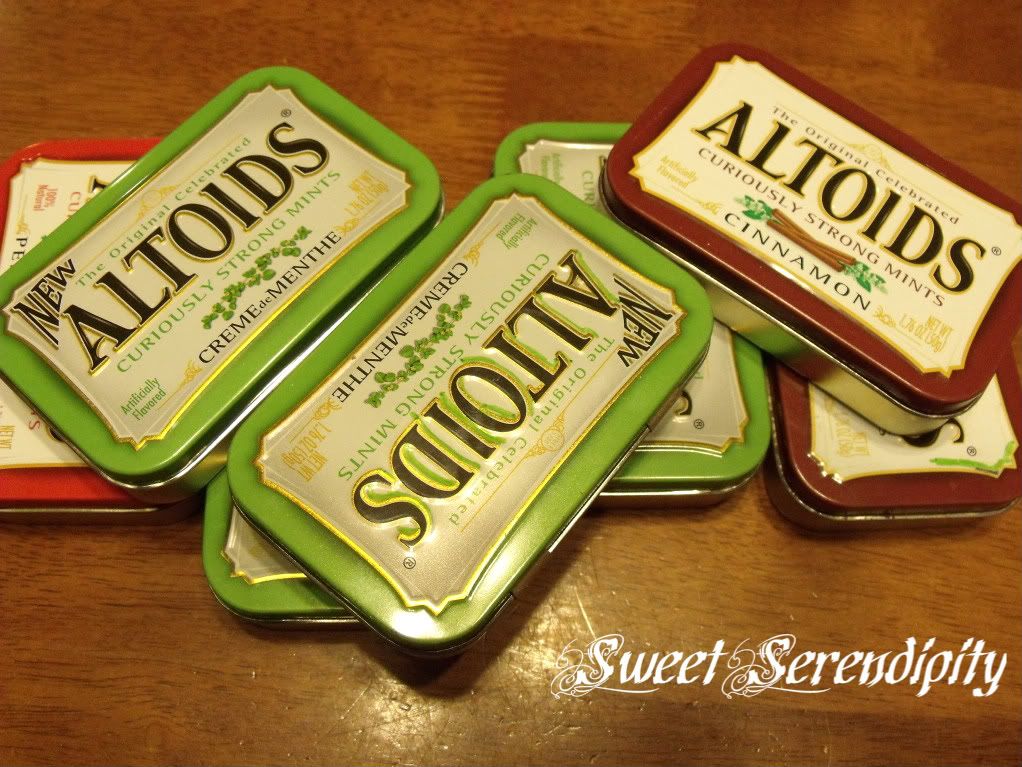 First I cut paper to fit the top of the containers and then trimmed the corners with a corner punch.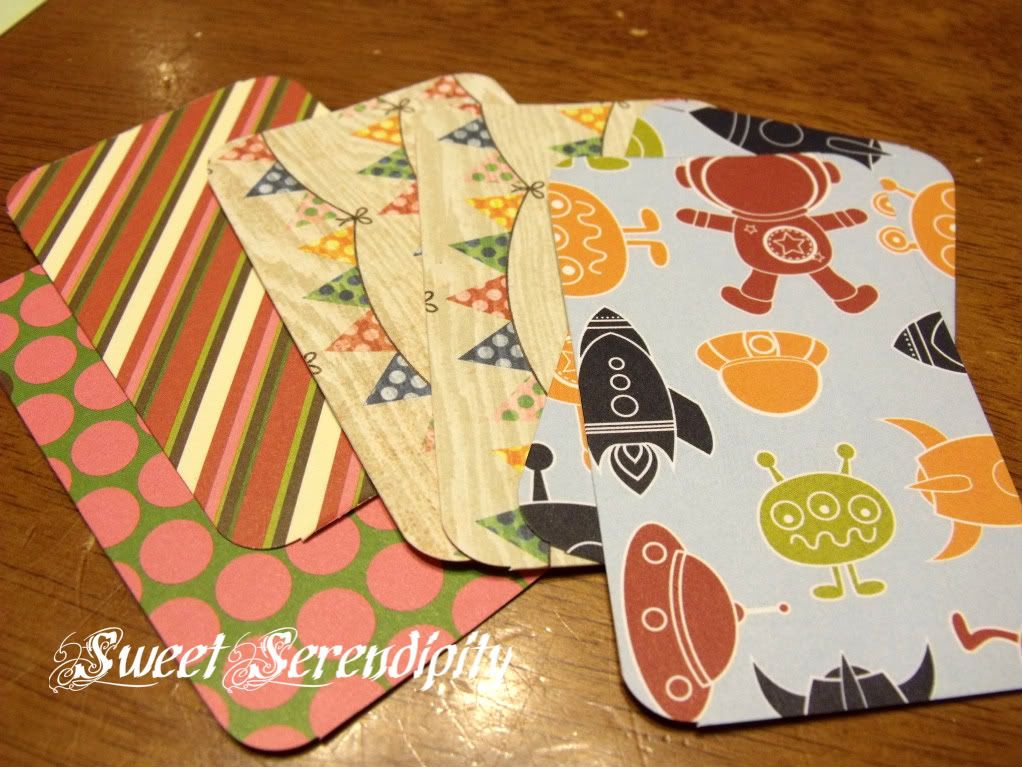 Typed up items names on the computer that were going into the container on coordinating paper, printed, and trimmed the paper and attached the paper with words to the first paper with double sided tape and then attached it with double sided tape to the altoid container.
They look like this when finished :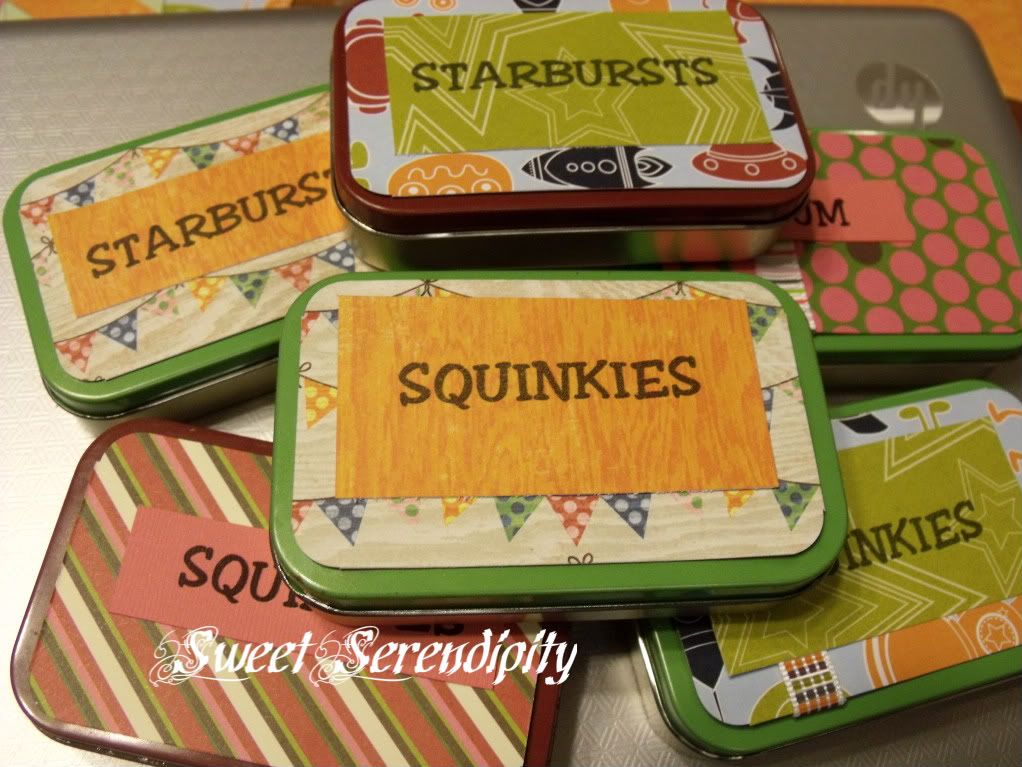 We found squinkies fit perfect and for ear popping gum of course but for those of us who do not like gum here is a little tip that works perfectly: starbursts
and they have boy Squinkies now too!!!
The other items you could add to these are polly pockets, a deck of cards, math dice or any dice game, dinosaurs, army men..have funthe possibilities are endless!!!