I needed a small Easter basket for my nephew and I didn't have time or want to run to the store to buy one and so I started looking around to see what I could reuse which was perfect with Earth Day right around the corner so this is what I came up with.
We all have one of these gladware disposable containers sitting around somewhere with a broken lid.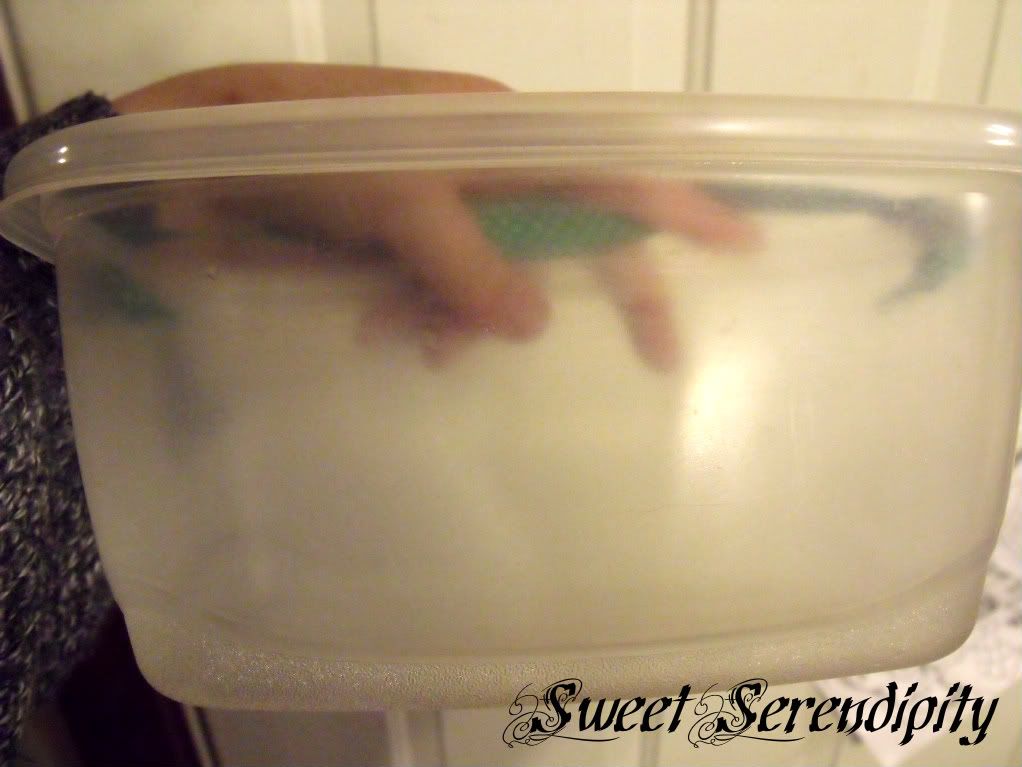 I took it and cut a slit in the side and pushed a ribbon through the slit.
Then tie a knot in the end of the ribbon. Do that with both sides.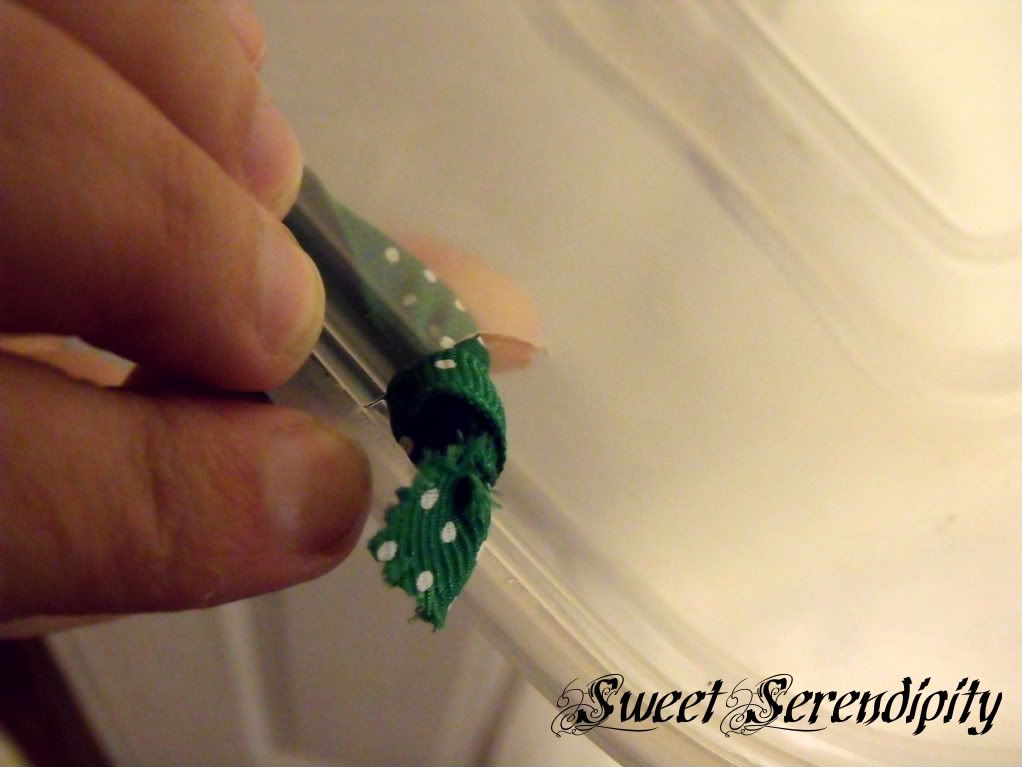 I added some circles I cut out of printer paper and used double sided tape to attach them to the front of the container(his favorite color is orange so I was trying to get colors that went with orange and use what I had at home)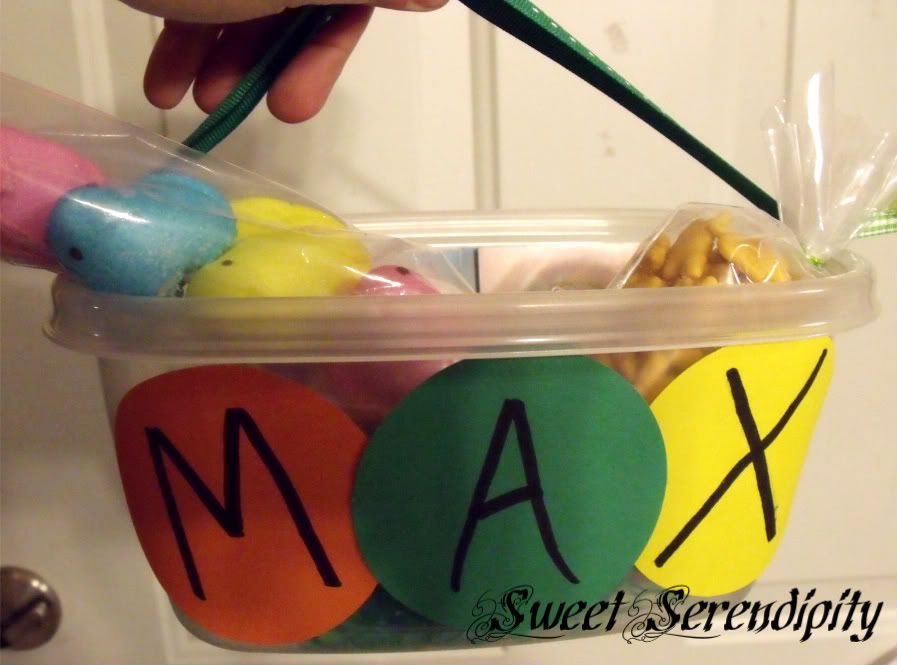 Add some Easter grass and some fun goodies and there you go.
*if you look in the basket carefully you can see a peep pop(he loves peeps), you can make them by taking a long popsicle stick and push one peep on and then wipe down the stick with a damp cloth. Repeat the process until you have filled the stick to the top, I found 5 worked the best