Snack time recently got a bit crazy around here and when things get a bit out of hand you need to reign it back in again, which I did. Around the same time I wanted to make the switch to organic snacks. Which if you have ever checked out the organic snacks they can cost you a small fortune escpecially if you have a large number of children or 1 teenager, I have both! I began pondering how I could make it work within a budget and came up with a system which I hoped would work and then I rolled out the plan to the children the first day of spring break and then the system would truly be tested with all children home all day.
I found these fabulous containers and the Dollar Tree for $1 for ten(they also come in rectangles, this was just the only package not open)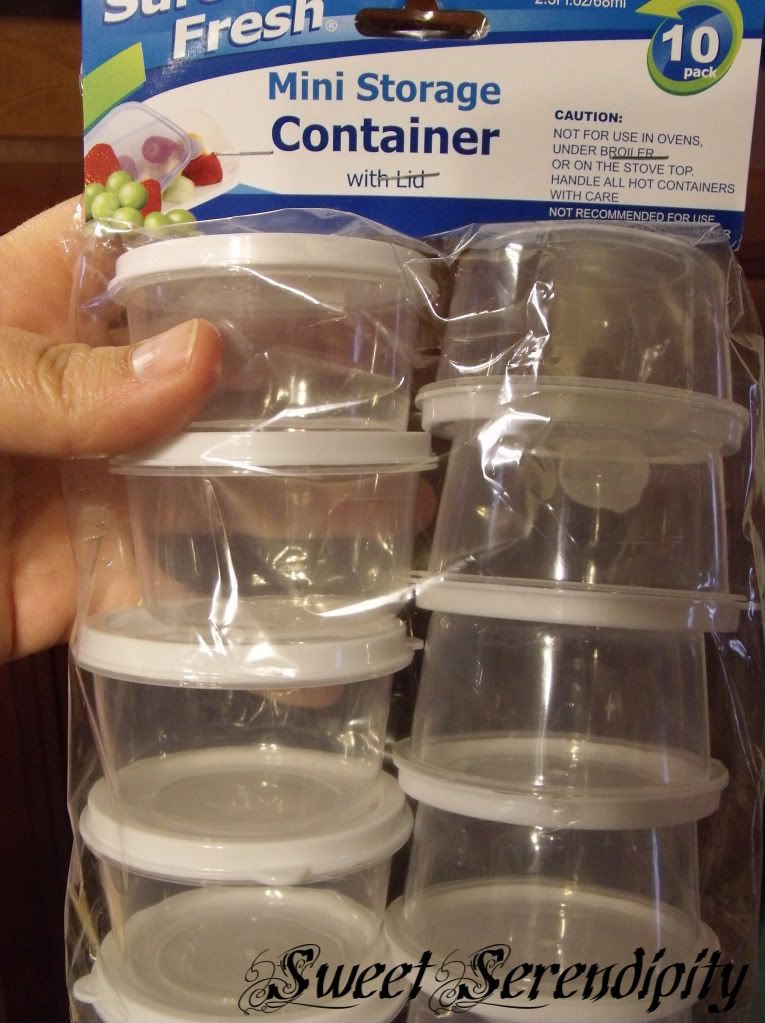 I bought the boxes of organic crackers and we put them in the containers based on about 1/3 of the serving size. This cut down the cost significantly because I can tell you if we opened a bag of goldfish crackers it would be gone that day(teenagers..you hear they eat but until you see it you truly won't believe it).
On the top shelf you can see we placed the containers in open front bins I already had. To the right of the bins are containers that they can make their own trail mix. I placed an extra tablespoon in one of the containers and they know they can have one scoop of each item. The bottom bin has organic fruit snacks and fruit leather.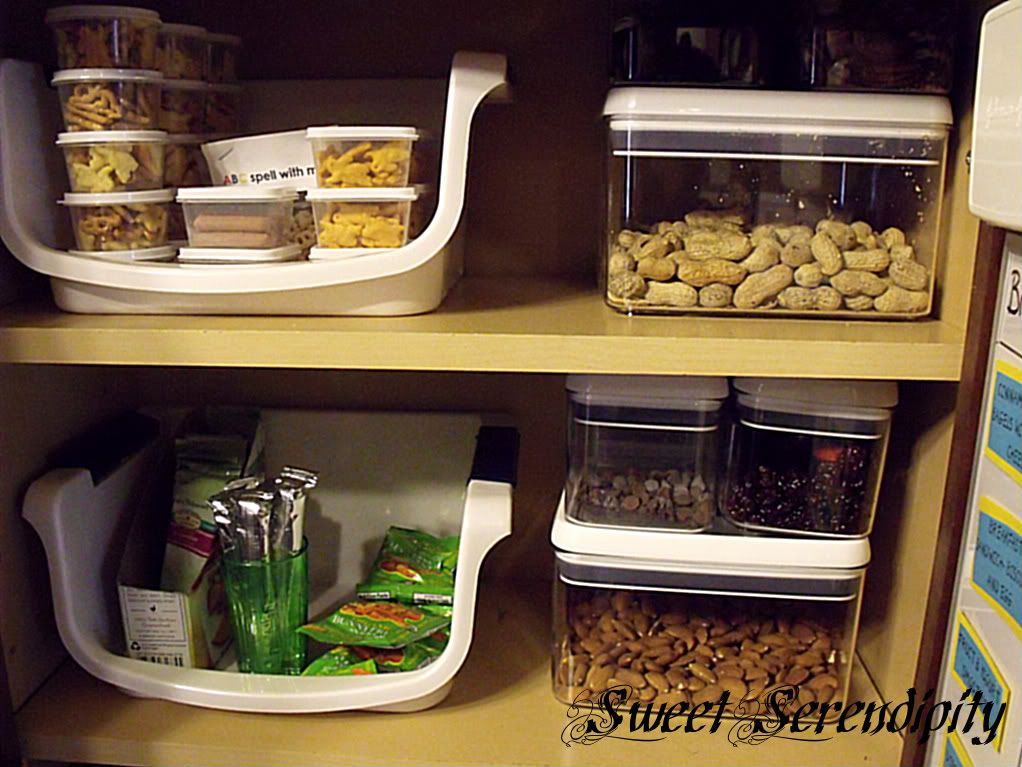 I have the same system in place in the refrigerator. The containers in the fridge have a rotation of yogurt, cottage cheese, cheese sticks, laughing cow cheese wedges, baybel cheese circles, applesauce, grapes, strawberries carrots, broccoli, celery, hummus, and peanutbutter. Of course the fruit drawer is always available for apples and clementines and bananas are also available.
The rules are you can have one from each bin a day or if you pick trailmix you can only pick one other item from these bins in the cupboard. From in the fridge you can have as many fruit and veggies as you want and only one dip a day and one dairy product a day.
This might seem like a lot of work but I am finding I am only having to replenish the snacks every 3 weeks in the cupboard and every week in the fridge. The children love to help me take care of it and it only takes about 20 minutes to take care of the snacks in the cupboard and then the fridge is about 10 minutes. My children are learning a lot about making healthy choices, serving sizes, and food prep along the way also a sense of independence and responsibility and that makes it all worth it