I made
these
and my daughter loved them so much she wanted us to make them for all the children in her class for snack time. I didn't have enough of the bags(icing bags) to make them for her whole class and so I ran to the store to pick some up and this is when my dilemma began. The bags now had the companies emblem on it in purple not conducive for my carrot treats. Something about me you might not know is if I have a vision about how something should be it is going to be that way. The search began and every store that carried the bags had the emblem so now I had to improvise and come up with my own cone shaped bags and here it the tutorial to make them.
Take a sandwich bag or whatever size bag you would like and cut the zipper off.
Cut the bag in half diagonally. The one of the halves will need to have one side cut to create an open triangle.
Add Double sided tape to one side and
roll the one edge to the edge of the tape and roll it on to the tape.
Then you will have a cone like this.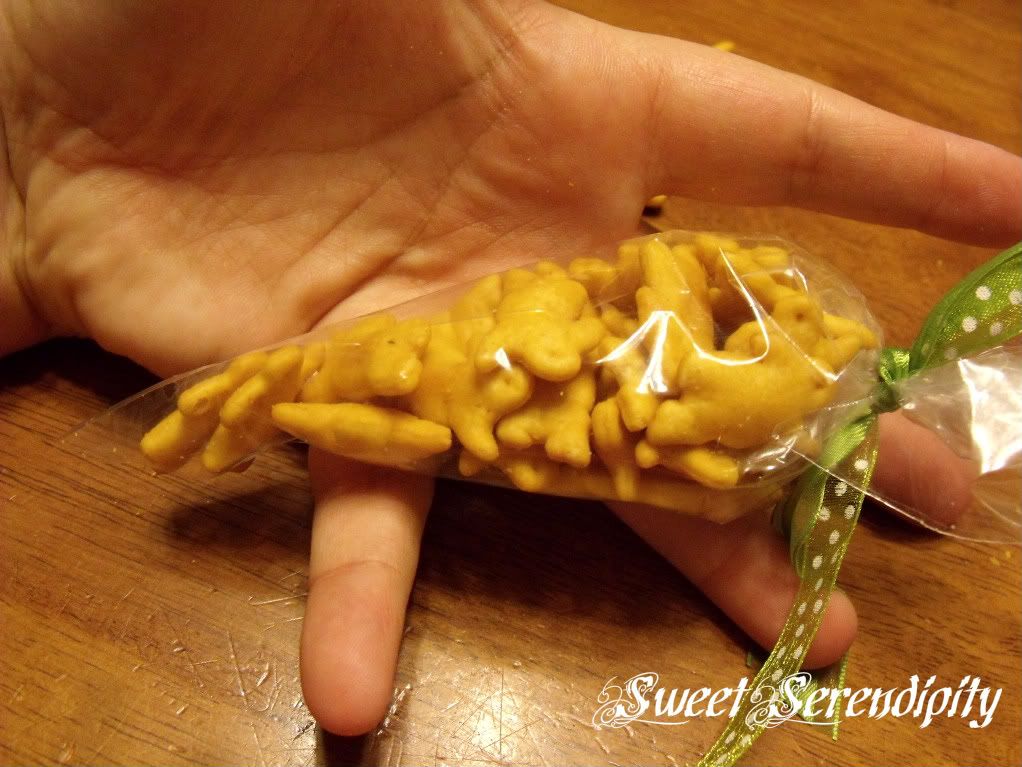 Add Annies Bunny Cheese Crackers and tie the top with green ribbon and you have you cute small carrot snacks.