We are making Leprechaun Traps early next week and I will post those when they are done but I do have what those clever little guys are going to leave behind when they escape our traps done.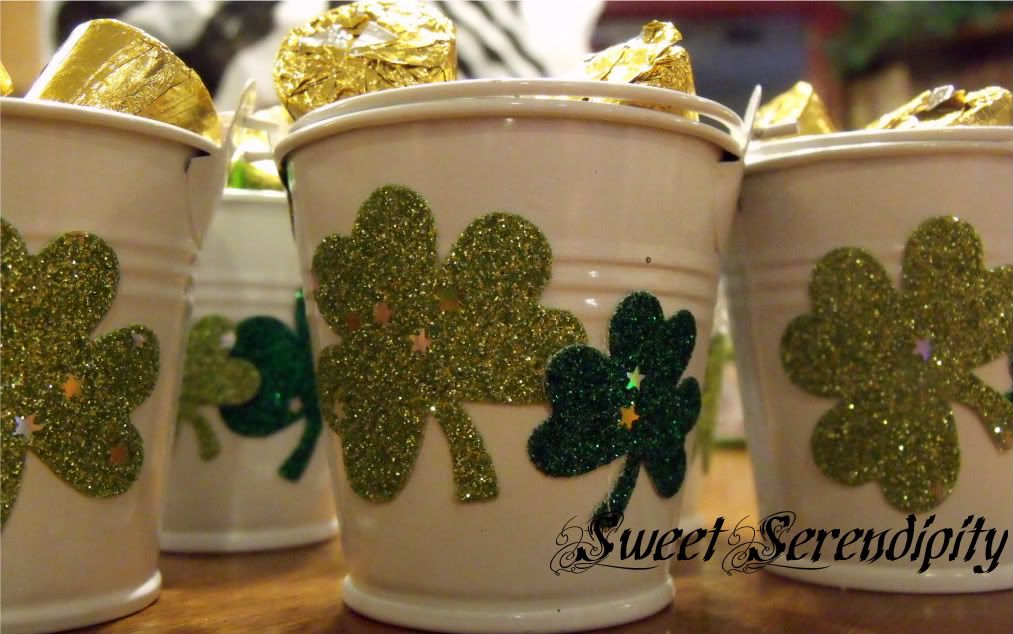 I found these cute little buckets at the dollar tree 3 for $1 and added glittery shamrock stickers to them.The whole bag of stickers from JoAnn's was $1.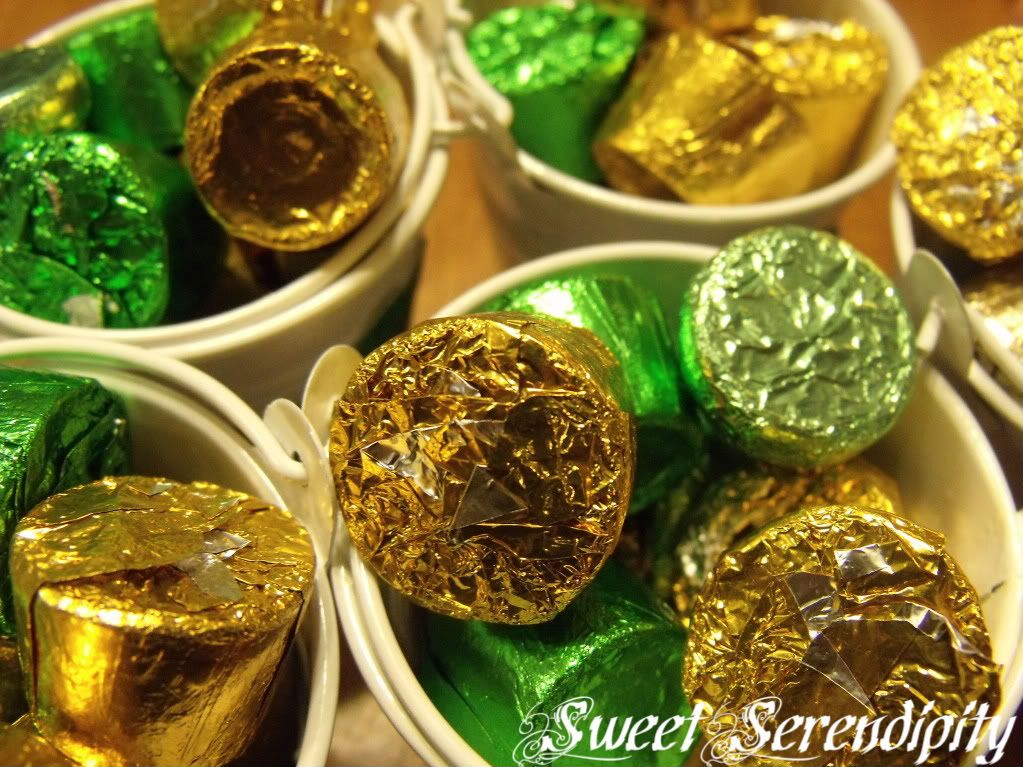 Then I added some foil wrapped chocolates(rolos) to them and they are ready to be dropped by the Leprechauns as they narrowly escape our traps.
*HINT as you can see there are Green Rolos... I bought a couple of bags of Easter Rolos and picked all the green and gold ones out saving the other colors for when we fill easter eggs.