The first thing you need to do is make the rice.
2 cups rice
10 drops food coloring
1 tsp rubbing alcohol
Stir it until all the rice is colored.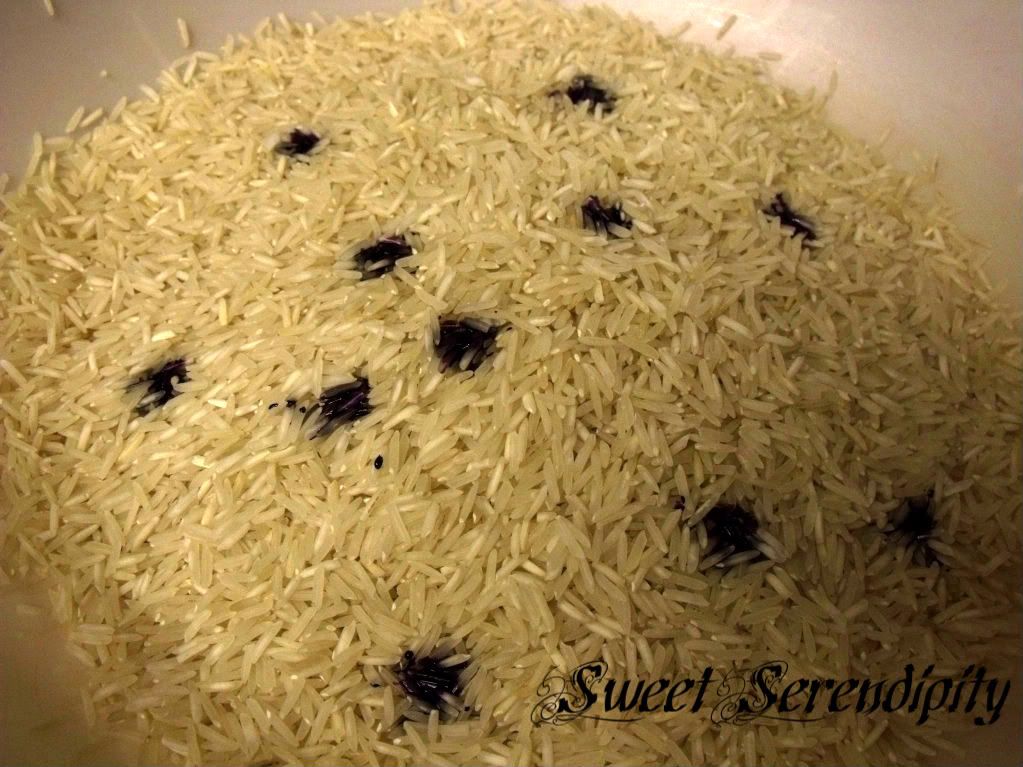 Dump it on to newspaper to dry out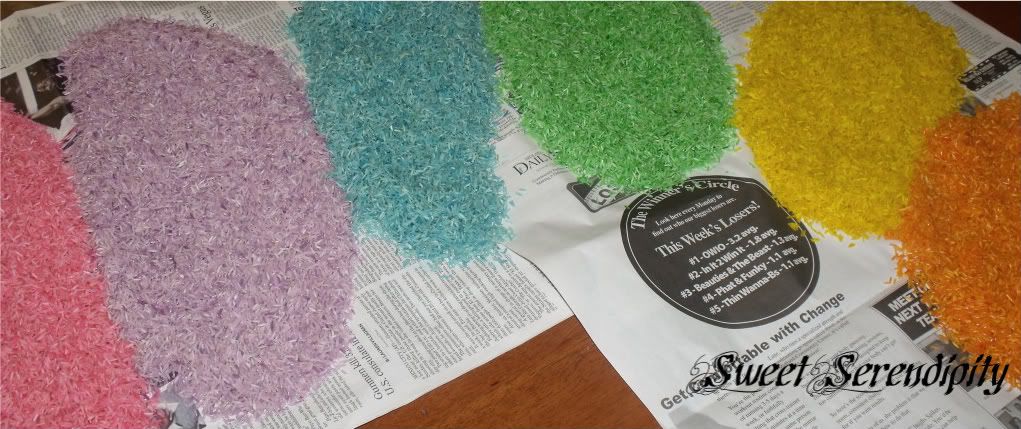 I make the colors in this order from left to right. I make the pink, purple, then blue and wash the bowl. Then I make gree and wash the bowl. Then yellow and then orange. I do it in this order specifically so I don't have to wash the bowl between every color.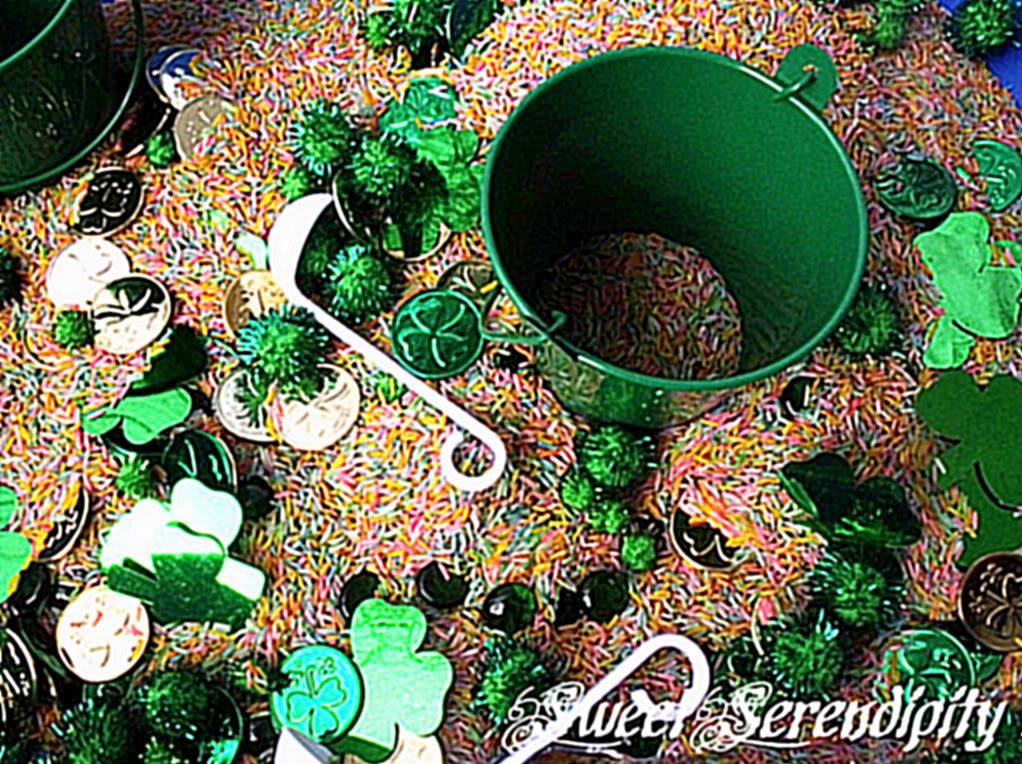 Once dry pour the rice into a dishpan, sand table, or a shallow rubbermaid container will work.
Add green items..I added large shamrock confetti, green and gold coins, green sparkle pompoms, and gree glass rocks.
I also added small appetizer tongs, small ladles, 2 green buckets, and a funnel.
I love using the sand table this way..my children enjoy just playing with the rice, filling hte buckets, sorting the items, and its counting fun too!!!