Unfortunately my yard is surrounded by trees(city trees which we can't trim or cut down) and there is no place in my yard that gets at least 6 hours of sunlight so luckily for me I am fortunate enough to #1 live in a city where they have a childrens gardening class #2 live close enough to my mom who LOVES to garden and has a garden large enough to feed an army and #3 have an excellent farmers market 3 times a week.
This week in the mail we recieved our packet for gardening class and we need to choose which vegetables and herbs we would like to plant and that led to reading our favorite seed books:
A wonderful story about a wind blown seed that finally finds its resting place.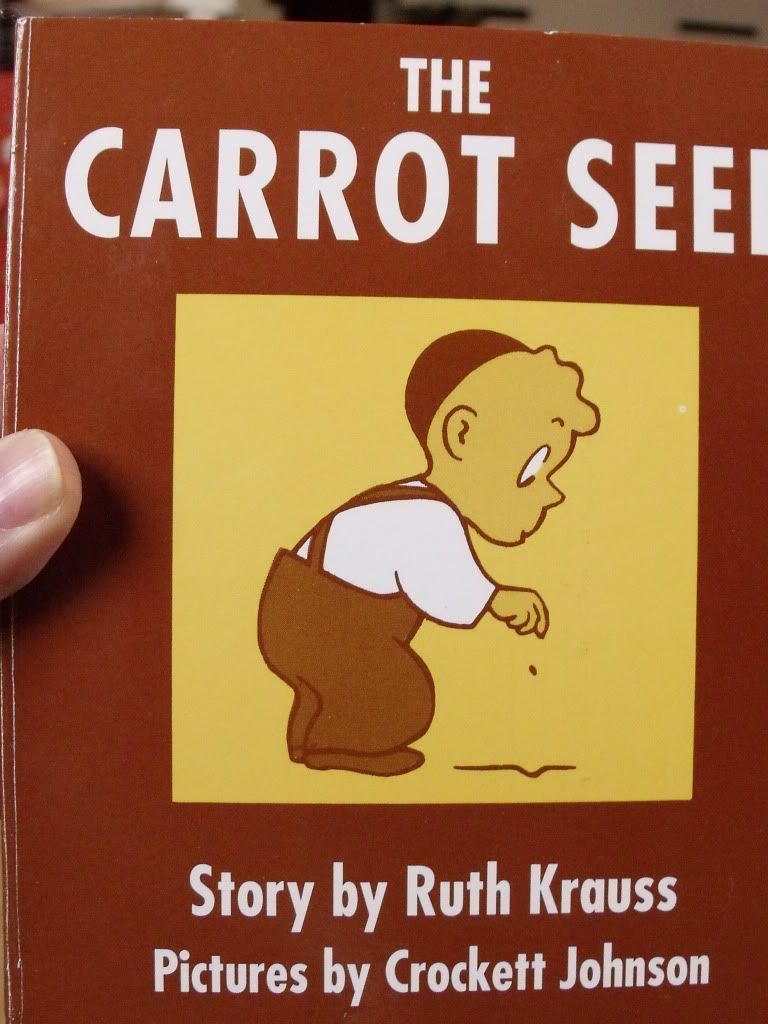 A boys patients pays off in a BIG way!
This is quite possibly my favorite of the 3 simply because it teaches a valuable lesson about honesty so this week to go along with these books we boiled some seeds and planted them and also planted unboiled seeds..we will see which ones grow?!?
We started this off with painting 10 flowers and 2 butterflies(I found popsicle sticks with flower shapes on the top at the $ store). I then programmed the flowers from 1-10. I also wanted to use these with my 1st grader and Kindergartner so I programmed the 2 butterflies with addition and subtraction signs.
Items needed are: the flowers and butterflies, 2 plastic flower pots, craft foam(for in 1 of the pots, cut it to size), and seeds(brown pompoms)
I use one of the pots to hold all the seeds and the other to insert the flowers.
Now for the fun...the children can insert the flowers to practice number recognition and counting by placing the correct number of seeds to grow the flower and for the older kids they can practice their addition skills.