It is National Reading Month and last week I focused on Dr Seuss. For the rest of the month I am going to share some of our favorite books and the activities we do to go with them.
We LOVE Monkey George as he is referred to around here and here is a selection of books we will be reading from today.
I made this Lap Book to along with the books(this won't be the first time you see a lap book over the next few weeks):
I found the images
HERE
to make the book: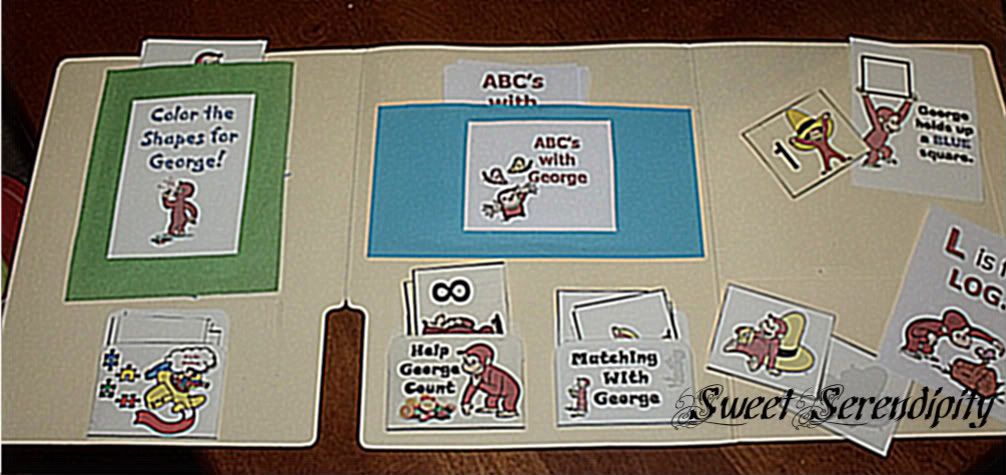 You download the images to your computer. Print them and cut them out. The next thing you do is lay out the pockets onto your file folder and decide what you want the layout to be and then use double sided tape or glue to adhere them to the folder. It is a bit of cutting but the kids love them and I even pull them out when I need a minute to make dinner or do a project to entertain the kids. I store them in a magazine holder on my books shelves to my children can have access to them as well.
The other actvity we do with our Curious George books is watch the TV show on PBS. Oh yes we watch TV but what I love about the show the most is after the 20 minute show they have how you can apply the math or science lesson and we do that activity and they usually consist of thing you have around the house so it costs you nothing and is simple too.