I love books and you are probably going to get tired of hearing me say how much I love all the books I share but I really do love children's books and these 2 books are so fun especially with this fun activity.
I can't show all the steps in making this simply because all I am doing is gluing new leaves on(I have been doing this activity for 15 years and so the tree has taken a beating. Cut out leaf shapes like these and cut diagonal slits into the leaves then glue them to the top of a paper roll(if you have a printing company near you you can typically get free end rolls of paper when the paper is gone I use the roll to make the trunk now if you don't you can make a smaller version using a paper towel roll).
Glue six or so magnets on the side of the trunk.
It will look like this when you are done(excuse the garbage in the background but this is my real life and not everything is perfect around here ever):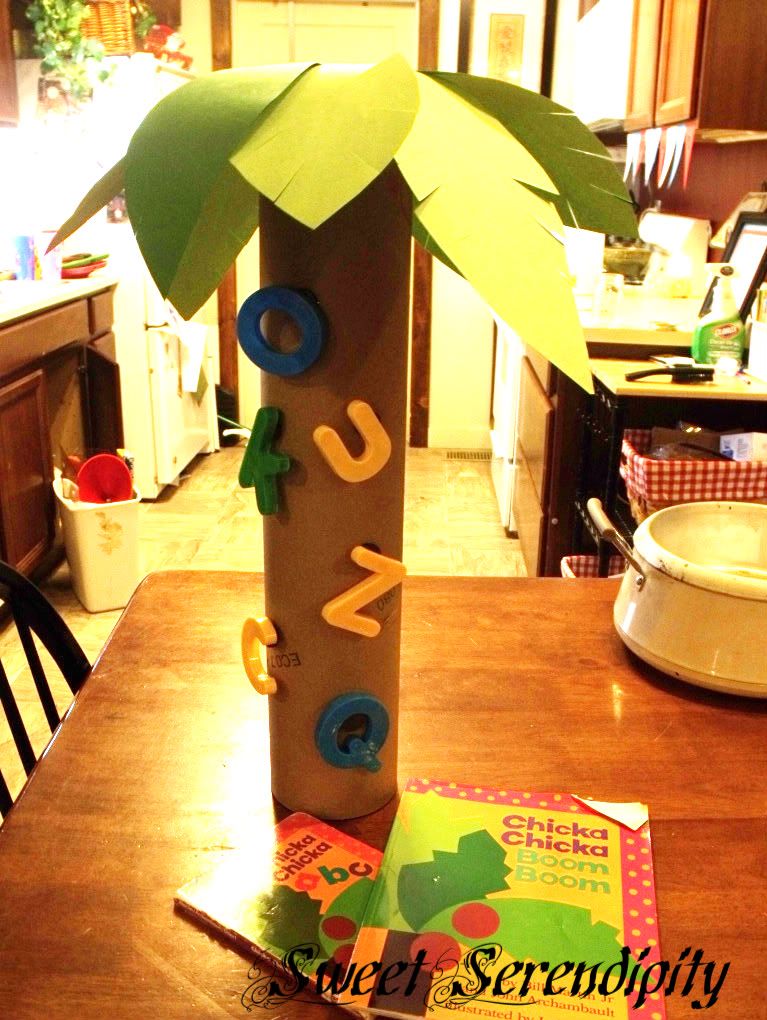 Use magnetic letters and as you read the book have the children add the letters to the tree like shown above and then before turning the page have them add the letters to the top of the tree like shown below saying the sound the letter makes as it is dropped in.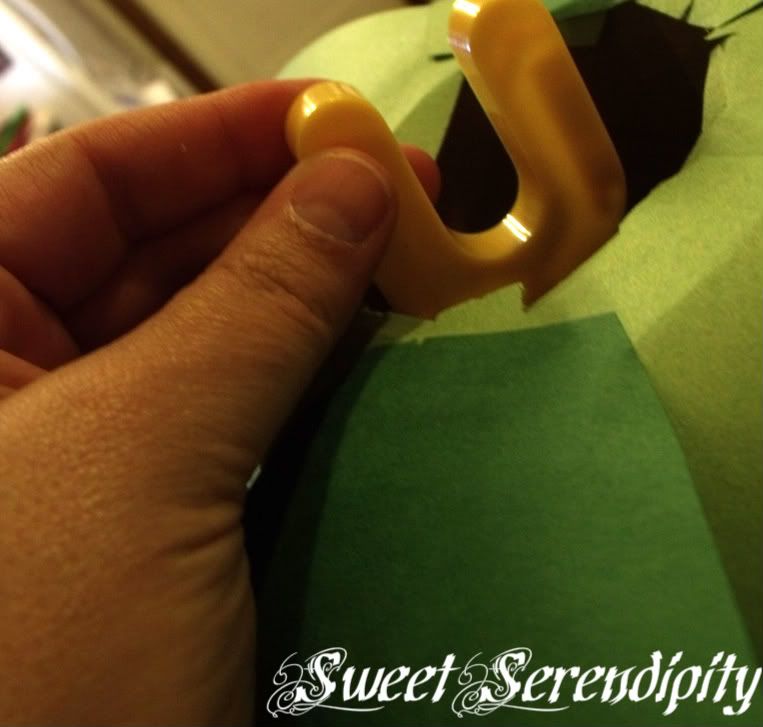 At the end of the book when it says Chicka Chicka Boom Boom and all the letters fall out of the tree this is when you pick up the tree and all the letters fall out from the center. This is great fun to do with a group or with just one child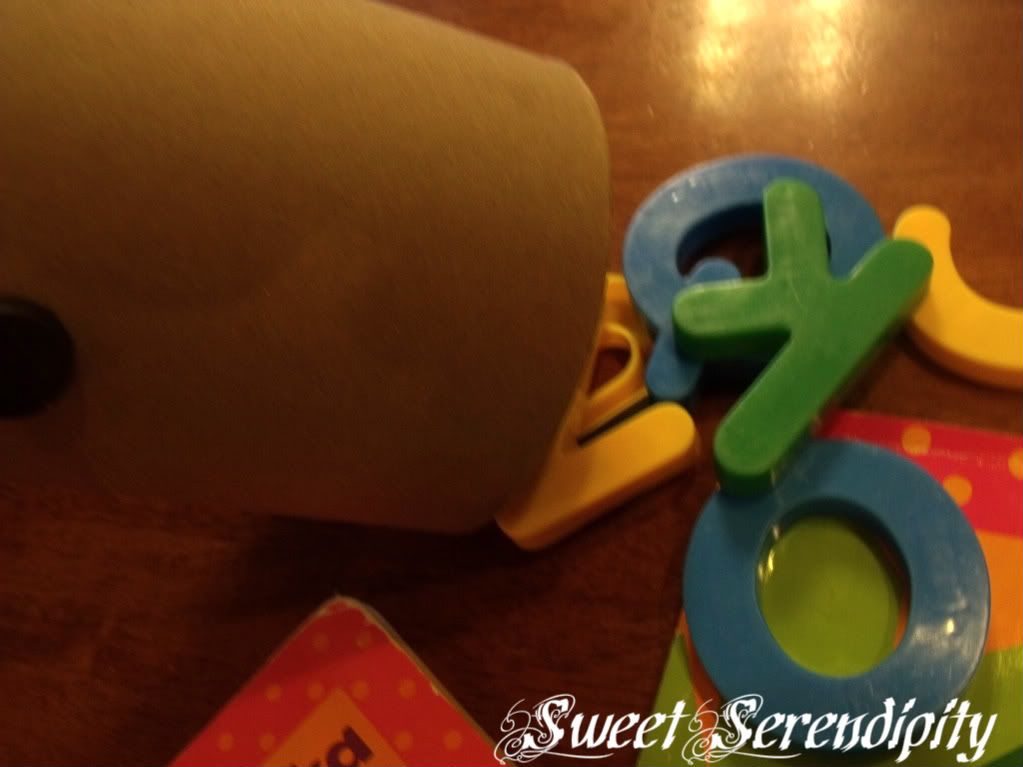 Linked up at:
abc &123