This is what I store fruit in on my counter it is usually pilling to the brim and what you can't see in this picture is it gets fingerprinty dirty everyday which makes me a bit crazy even though I am not a neat freak trust me. I needed to come up with a solution of more space to put fruit but not take more counter space and I didn't want it to have a big handle over the top or a hook to hang bananas from. Who knew these requirements were going to cause problems in the finding of what I wanted.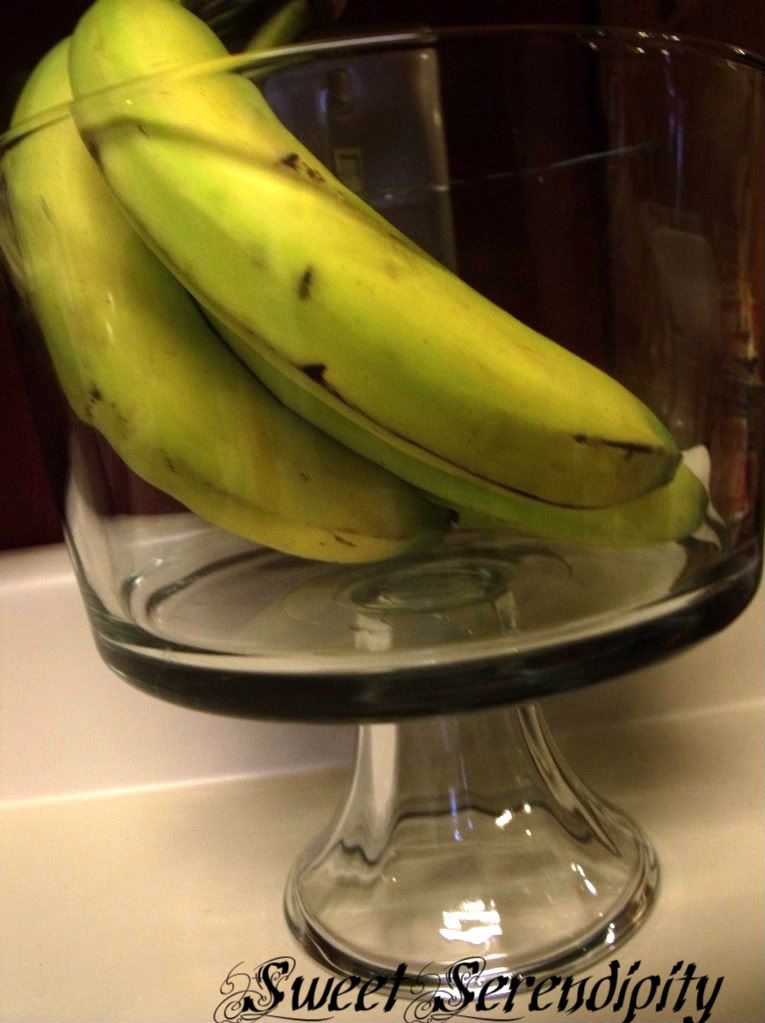 Since I couldn't find what I wanted I decided to make it first I found these great baskets for $4.00. Next how was going to make it tiered. I started thinking about all the candle holders we received at gifts for our wedding. The ones I couldn't part with because they came from Tiffanys, the ones shoved into a drawer for posterity collecting dust and taking up valuable space in a dresser yes those cande holders one of them would have to work.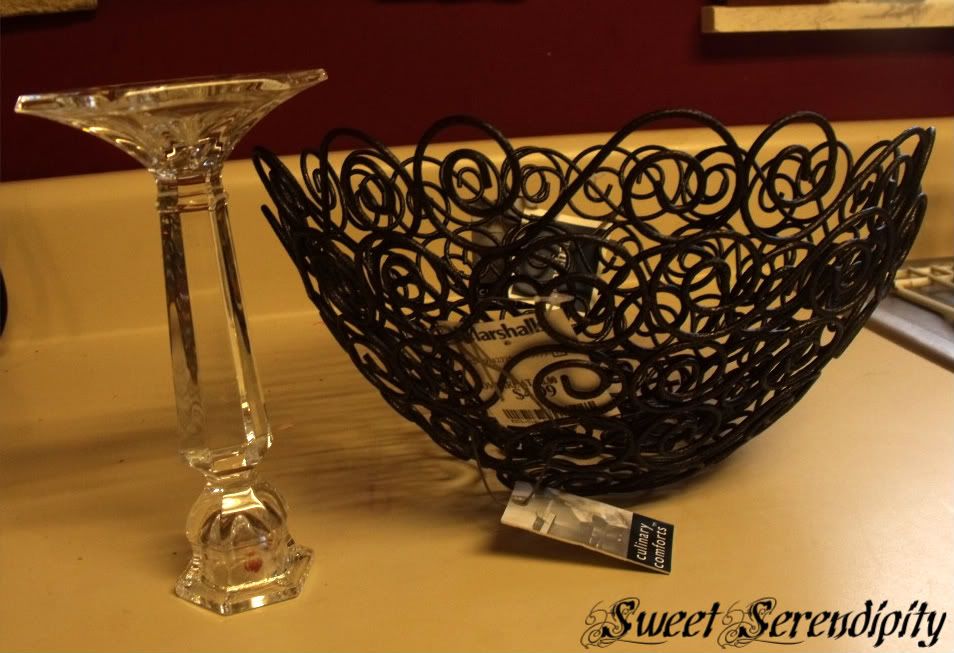 And it did!!!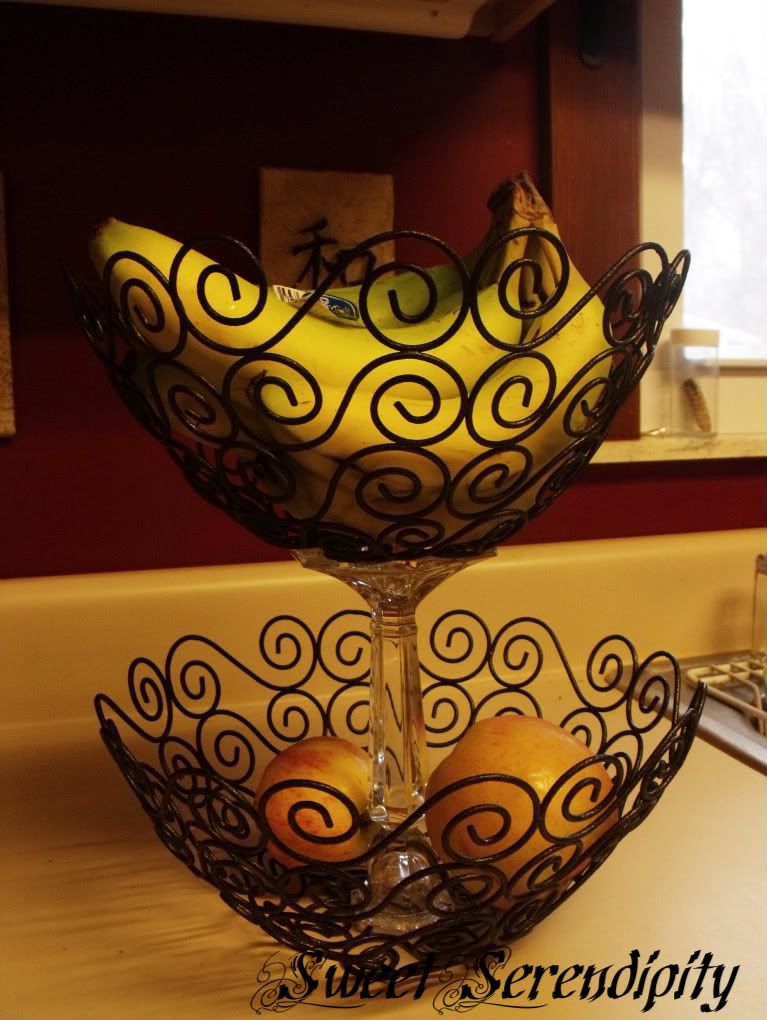 To make it I just inverted the candle holder and with some liquid nail glued it together using bananas for weight until it dries...