You Need:
Dark colored card stock
double sided tape
thin red ribbon
hershey nuggets
white printer paper
To make:
You will start by cutting the card stock 1.5 X 2.25 inches, the white paper 1.25 X 2.75, and the ribbon 4 inches. Now that you have all of that prepped you will take a piece of double sided tape and attach it to the ribbon like so: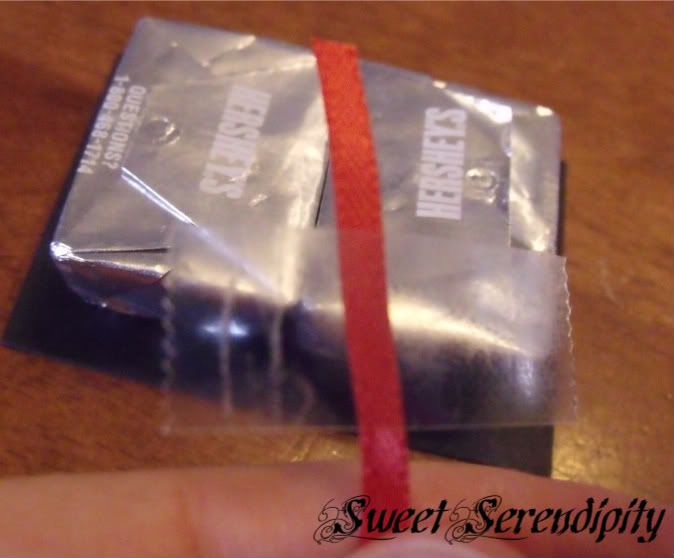 and place it into the middle of the black card stock with the ribbon laying flat off the top. On top of the tape and ribbon you will center the 2 of the hershey nugget bars and it should look like this:
Fold you white paper in half(as you can see I typed I love to read on mine you can leave it blank or add whatever you would like)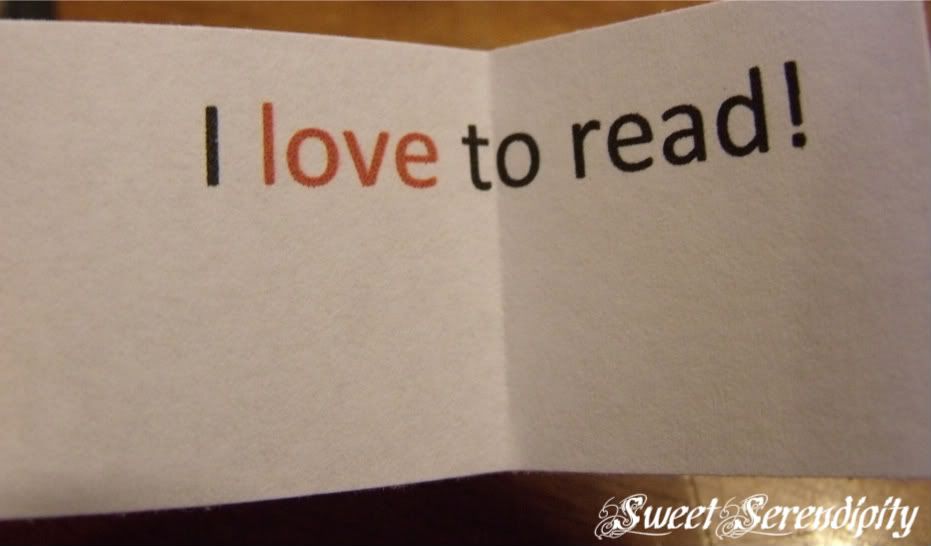 and add double sided tape to the backside of each end and attach it to the chocolate and it will look like this: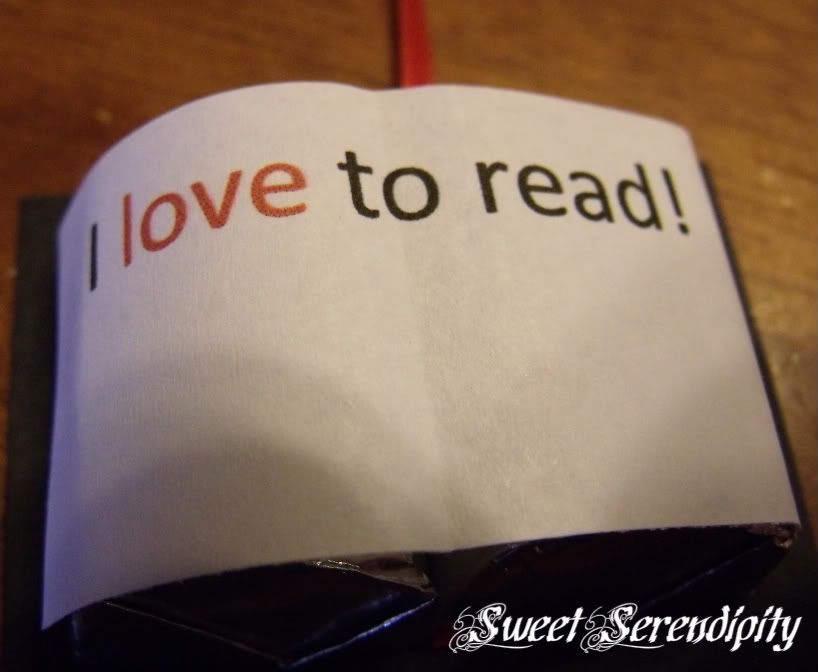 The last step is pulling the ribbon over and attaching it to the front of the "book" with double sided tape and trim the ribbon to your prefered length.
You end up with this fabulous looking book and even better tasting one!!!