Not a well known Dr Seuss book Apples Up On Top but we love it around here and I made this fun counting activity to go with it.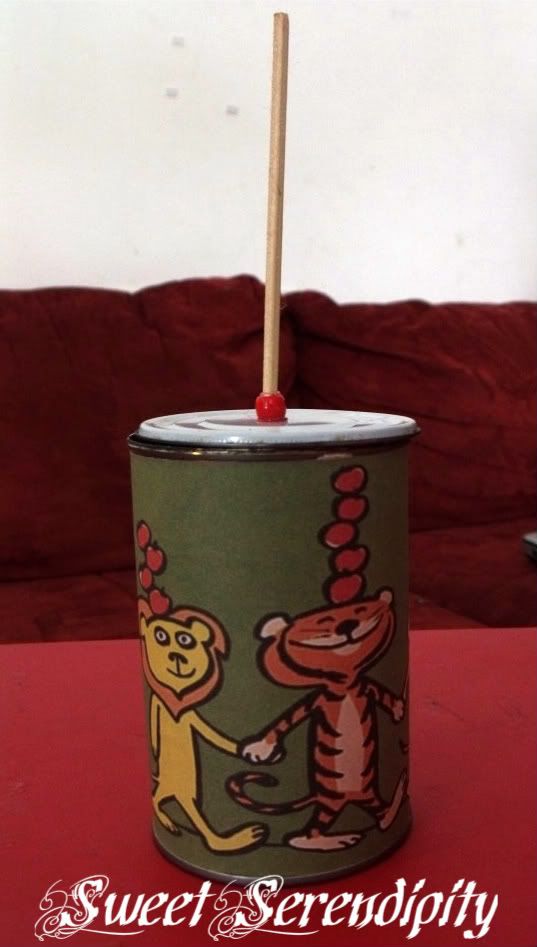 I have a can opener that doesn't leave sharp edges(I highly recommend buying one) and I took a can from recycling and glued a pony bead to the underside(you will see why this is important later) of the lid and then glued a scewer into the middle of the bead.
I took a picture of the cover of the book and cropped it and resized it to fit the can attached it using double sided tape.
To make the apples to slide down the scewer I hot glued a pony bead to the side of a red pom pom.
They slide over the scewer like it shows on the picture below. This is great counting fun.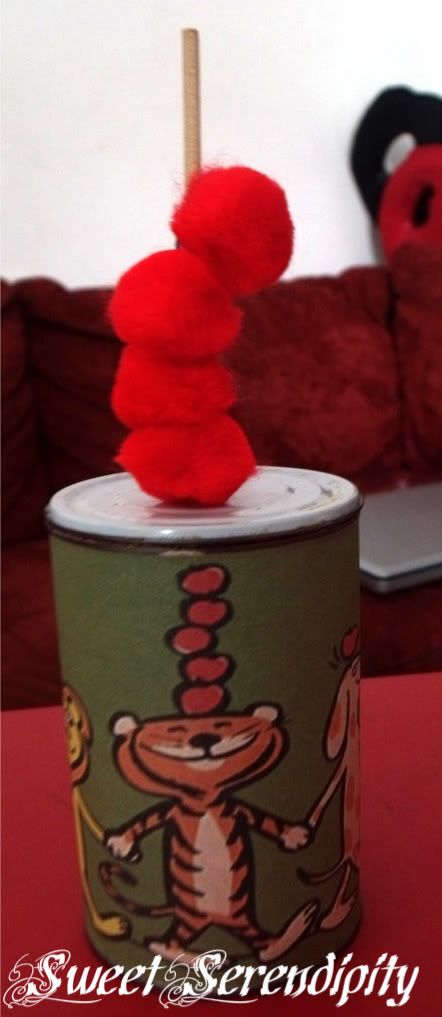 What I didn't take a picture of was I have apple shapes programmed with different numbers so they draw a card and put that many apples on top.